This is going to be another one of those posts that is all over the place. A little bit from life lately, a little bit of thing I want to share with you. I thought about starting a side blog that allowed me to write a little more about my life, a la Young House Life or Everyday Elsie, and even went as far as to buy the domain name. But then I started to feel like it would get rambly, or "no one cares!" so I decided to keep a personal element to this blog every now and again. I worried about losing subscribers, but I realized if that's all I think about before I post, I'd have a real shitty blog. (
Edit: jk shortly after saying that I decided I did want a personal blog. You can follow me on tumblr here, if you are so inclined.)
Anyways, onward!
This weekend I went to
Open House Chicago
, which is one of my favorite weekends of the year. Basically, the Chicago Architecture Foundation arranges it so that you can nose around a ton of beautiful, sometimes private, buildings, seeing hidden gems around Chicago and taking in some breathtaking views. I usually skip the ones in the Loop, because while the buildings are majestic and the skyline shots incredible, I like having an excuse to explore neighborhoods and buildings I wouldn't normally go into.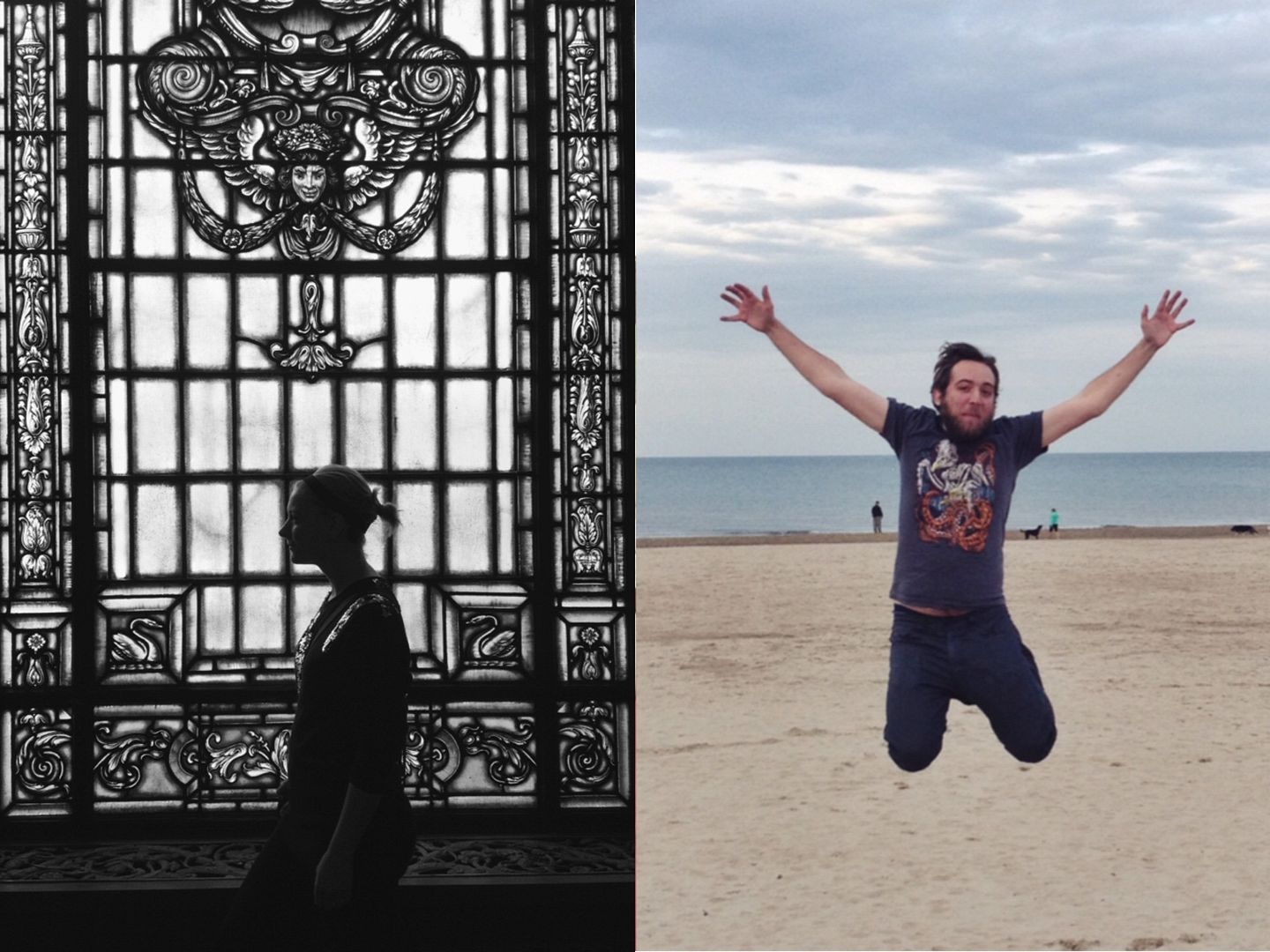 This year we went to the
Elk's National Memorial
(majestic), the
Park Castle Apartments
(underwhelming, even with the indoor 1920's art deco pool), and
Agudas Achim North Shore Congregation
, a breathtaking synagogue that while structurally sound, has been closed since 2008. Afterwards we just went to the beach because it was the perfect gray day and I just like hanging out at the dog beach as much as I possibly can.
And for one more gratuitious Chicago shot, I finally snuck in an architectural boat tour. I try to do at least one a summer, but nearly missed this year's. Turns out, going in October has its perks, because you catch the sunset! If you're going to go, I highly suggest the
6:00 pm River & Lake Tour from Wendella
, because it does a lot of the architecture facts, but then just kicks it on the lake for you to take pictures for a half hour, giving you full skyline shots from every angle.
Otherwise, I'm loving...
xo,
z