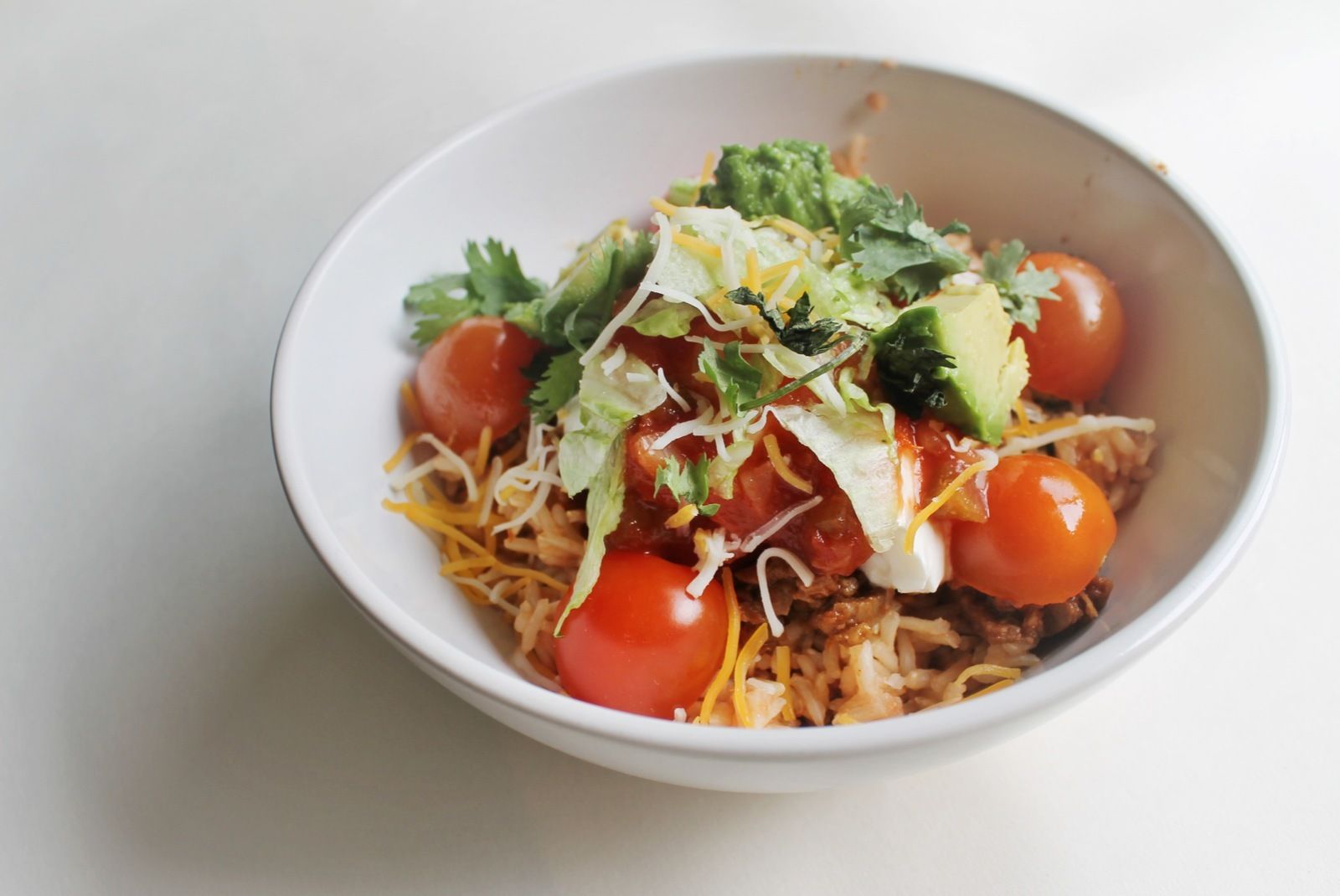 There are many things I love about Chipotle, and only two things I hate about Chipotle: 1.) It is not free, and 2.) There is not currently one located inside of my apartment.
Now the two solutions here are either
to become Richie Rich
or to just make my own burrito bowls. Not that I have completely written off the first option, but I needed something to hold me over until I reach that point.
Also, these burrito bowls were created on a dark day where I hadn't grocery shopped in too long, and felt like I had nothing to eat, but had a weird pantry mix going on and some veggies on their last leg. This is what I used, but obviously feel free to get real weird with your ingredients, based on how dire the state of your pantry is: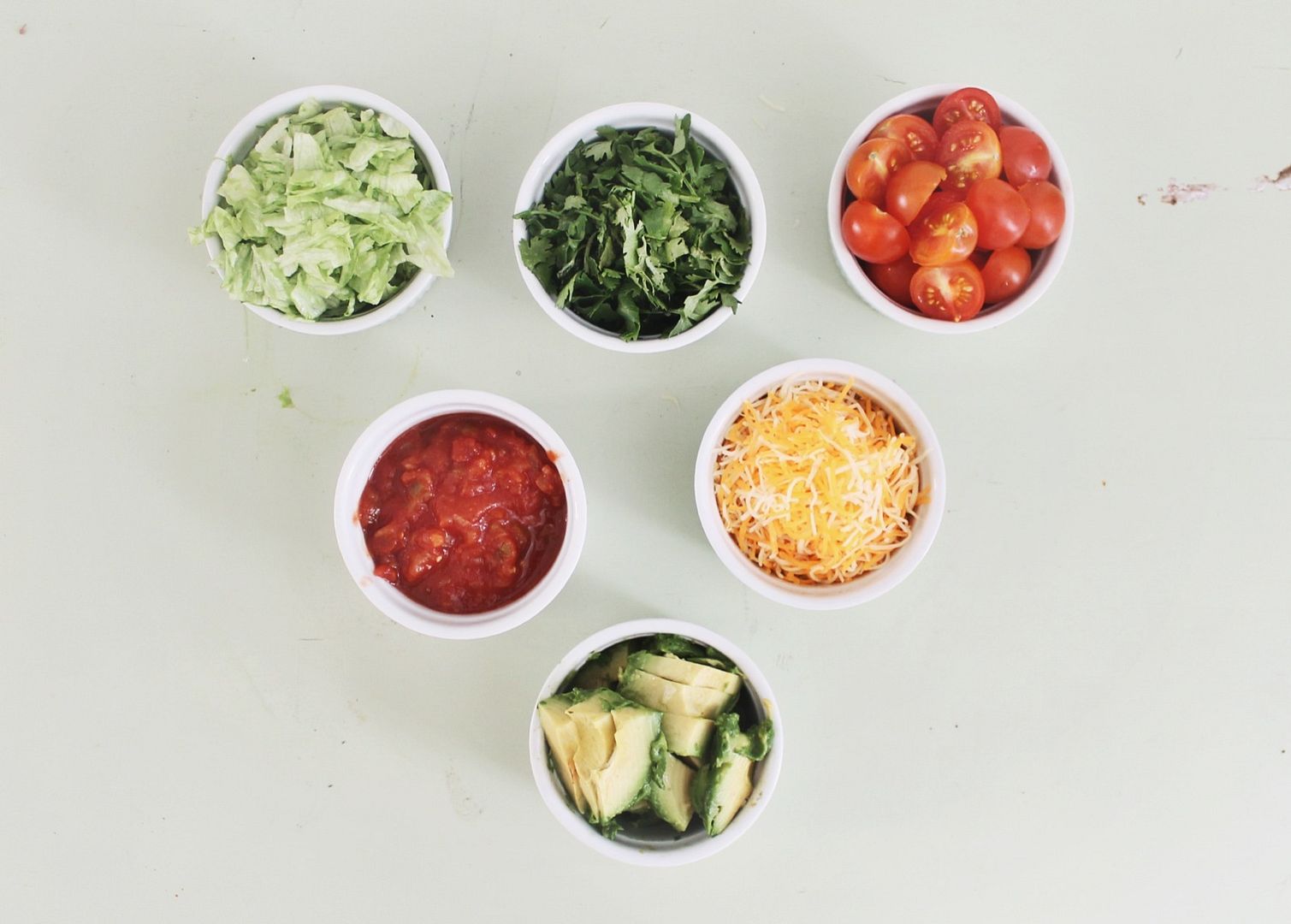 You Will Need:
Lettuce
Cilantro
Tomatoes
Salsa
Cheese
Avocados
Rice
Sour cream
Meat (I used Boca crumbles because they cook hella fast and taste the same as beef)
Taco seasoning
Taco sauce
If you don't have any taco seasoning,
you can mix some up with spices you probably do have
. And everything else in this recipe is totally optional. Mix and match, do you, I don't know your life. That's the glory of this recipe, you just clean out the crisper and the pantry, use up the half-empty jar of salsa, and put off grocery shopping yet again.
Also, I went to a party once where instead of making dinner, the hosts just bought a ton of different kinds of breads and cheeses and veggies and everyone assembled their own grilled cheese (which the host grilled up in a pan at the end of the assembly line). This would be perfect if you are hosting people for dinner but stressing about how to meet the dietary demands of a group of people, and its also a really cheap way to feed a good amount of folks. (Consider this blog post my official trademarking of the Burrito Bowl Party, anyone who hosts one from here on out is legally obligated to
invite me
.)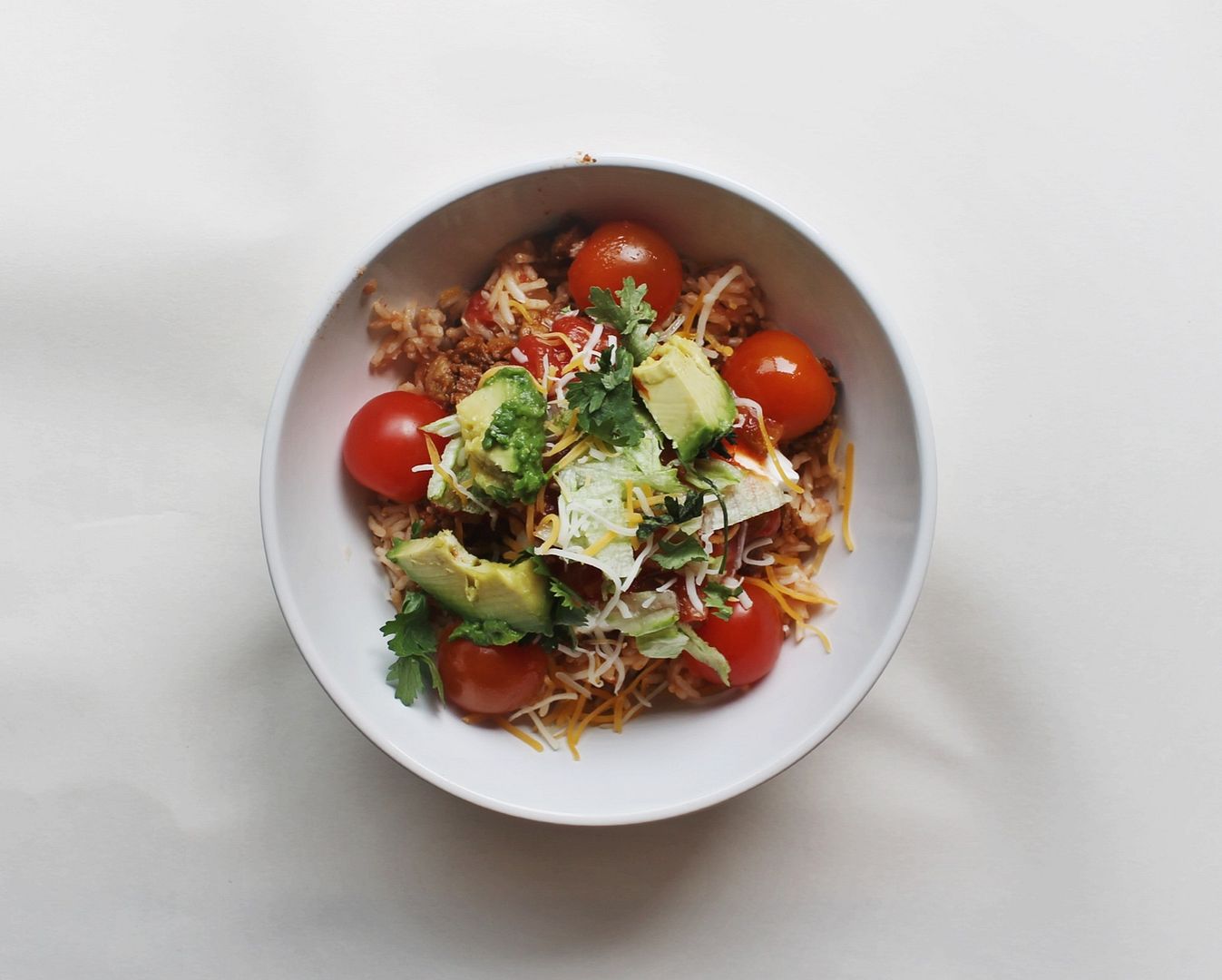 See you at the burrito party,
z