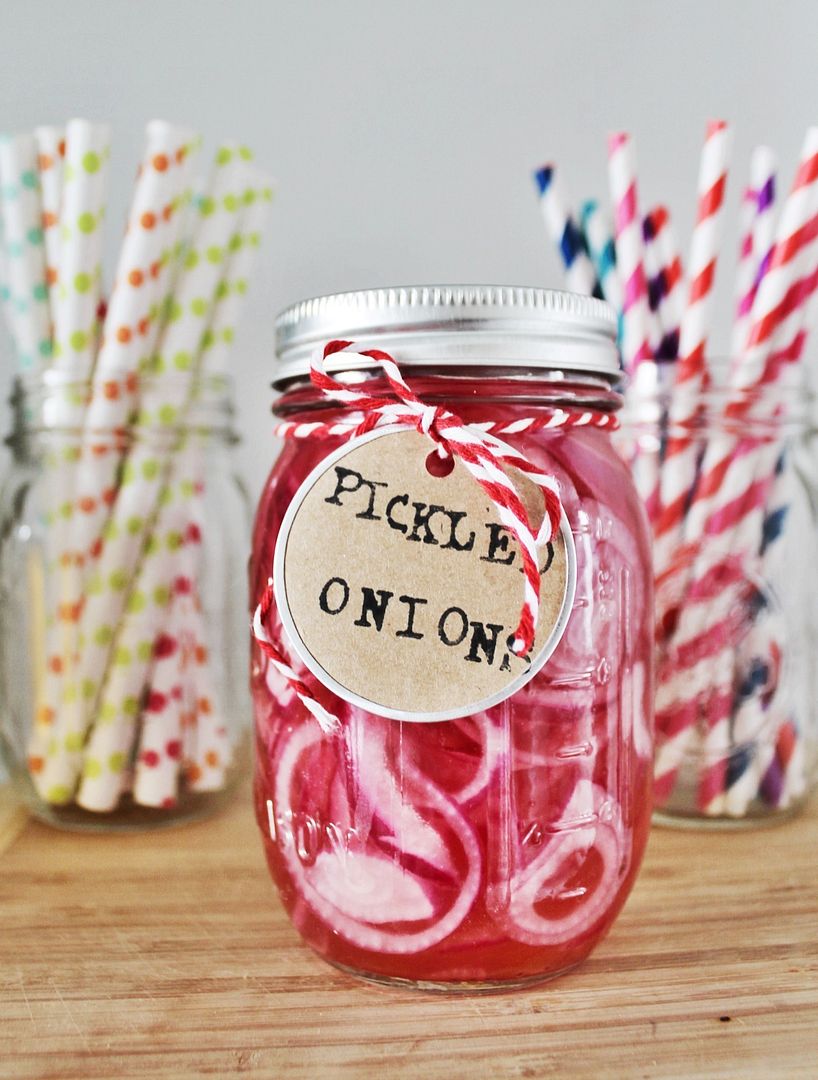 Okay, okay, hear me out. I understand that "pickled onions" sound like one of those fucking disgusting things you'd have to eat when you went over to the house of your weird aunt who smelled funny and was really into fiber arts. I'm telling you though, they are great. Let's get started, I'll keep making my point later.
You will need:
3/4 cup apple cider vinegar
One and a half tablespoons sugar
Two tablespoons kosher salt
One and a half cups water
One medium red onion
In a medium-sized bowl, whisk together everything but the onion, until the salt and sugar dissolve. Then, thinly slice the onions. One medium onion will fill a mason jar perfectly.
Let the onions soak in the liquid at room temperature for about an hour or so. Next, pour half the liquid into a mason jar, followed by all the onions, and the rest of the liquid. It keeps for about two weeks in the fridge.
Okay, now let's get to all the reasons why these are AWESOME. They add a tangy crunch to anything you add them to, my favorite being tacos. Need an excuse to try them? Try one of these recipes.
You can thank me later. Or tell me that I'm just a few short years away from becoming that weird aunt, whatever.
xo,
z