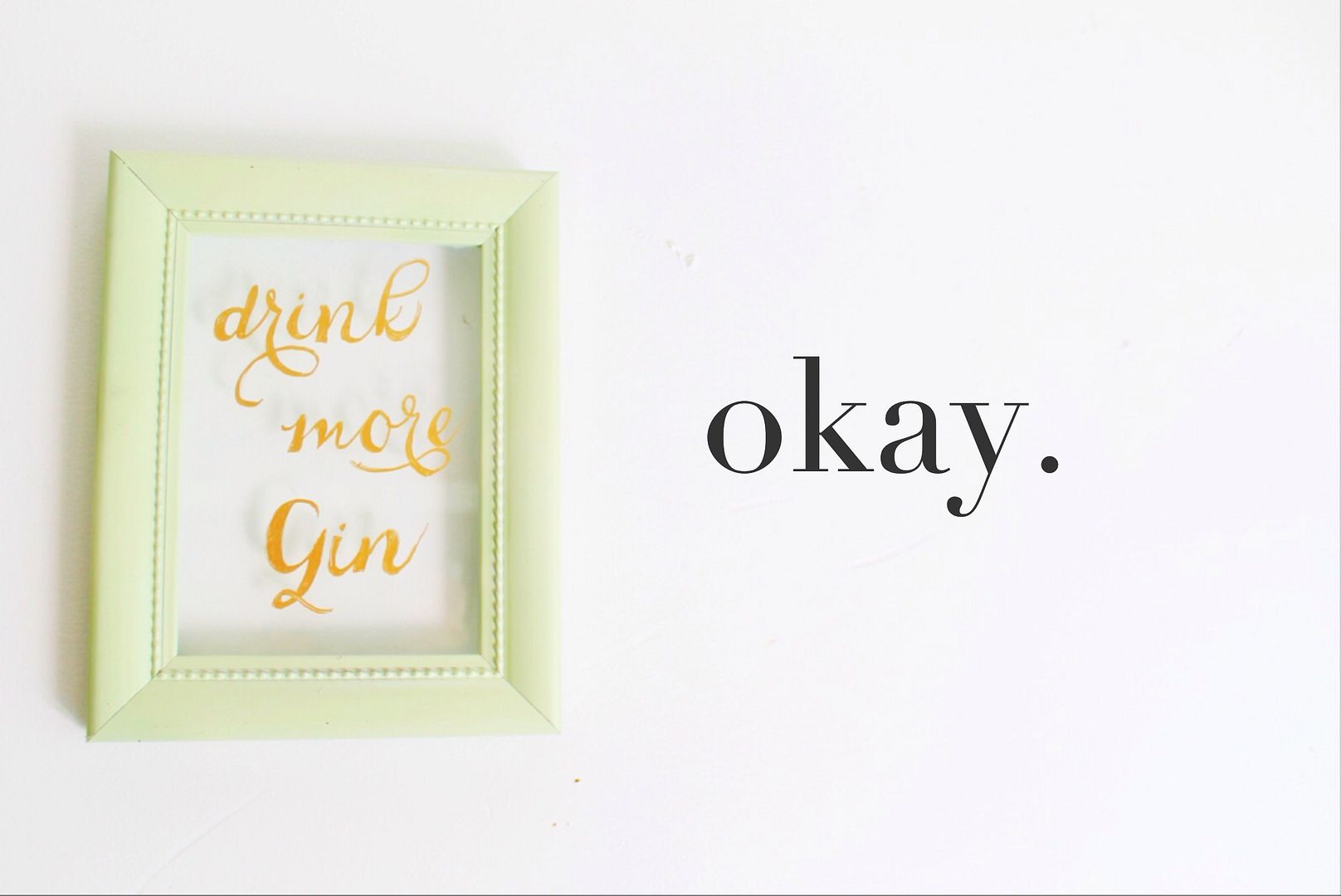 So I always buy a ton of frames from the thrift store, which is dumb, because 1.) I've learned the hard way that gallery walls are not my thing, and 2.) Pretty much every picture I've ever taken lives solely on Facebook, and I know in my heart of hearts that I am far too lazy to ever print them. Don't ask why I do it, I don't have a good answer.
I also collect a ton of jars
that I never even put stuff in, but at least those are pretty.
So not that you need a before for this really, but this is the frame I was working with (and forgot to take a picture of)
Thrilling, no? Well I hit the frame with a quick primer (
my favorite
) before doing two light coats of the same spray paint I used on
our kitchen cart
, Rustoleum Moss Green. If you guys ever need spray paint, just buy Rustoleum. It's so nice, and covers so well, and the color always matches the lid, and I just love it so much. After years of buying shitty spray paint, I appreciate it all the more.
Inspired by
House of Earnest's take on it,
I took the glass out of the frame and traced on a command to keep on my bar cart. (I'm an impatient idiot who just freehanded it using a rough design on notebook paper, but for a much easier and neater printable of this for yourself, just click the image above and print! It's formatted for a 5x7 frame.)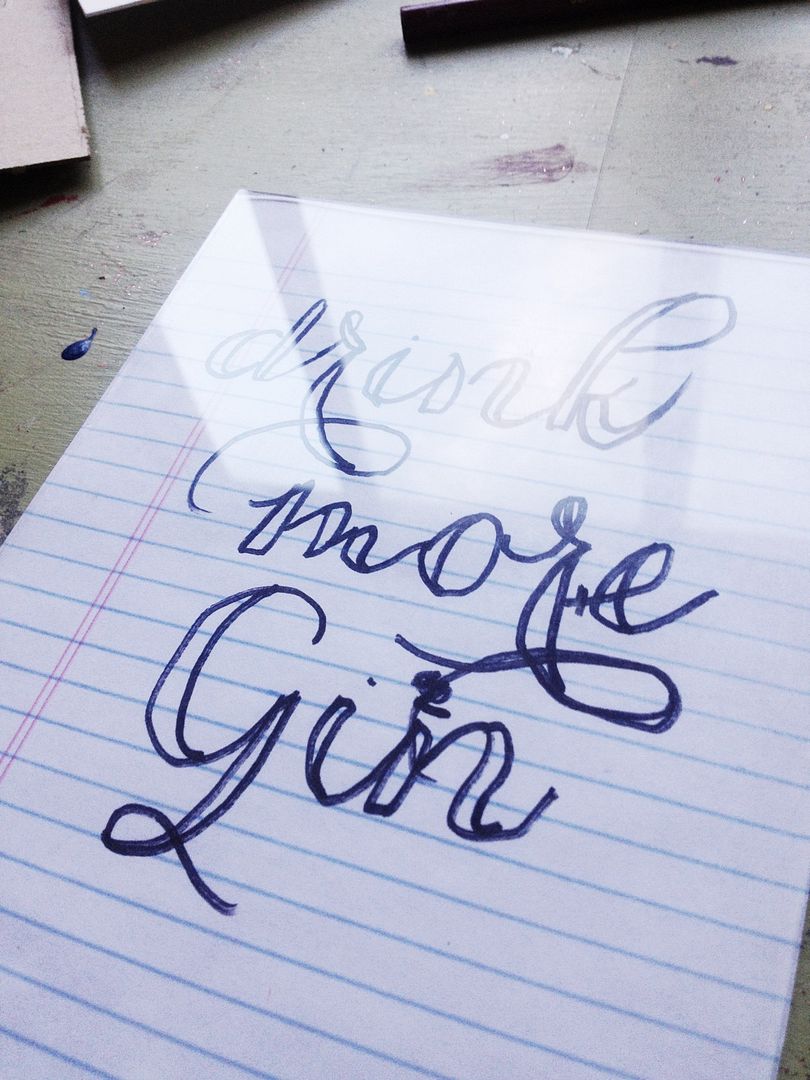 You can see above how shitty and haphazard my freehand was, I'm surprised this isn't a
failures post
. For the lettering, I used an
Elmer's Paint Marker
because I find it to be more of a "true" gold than the Sharpie marker, which is more of a green-gold.)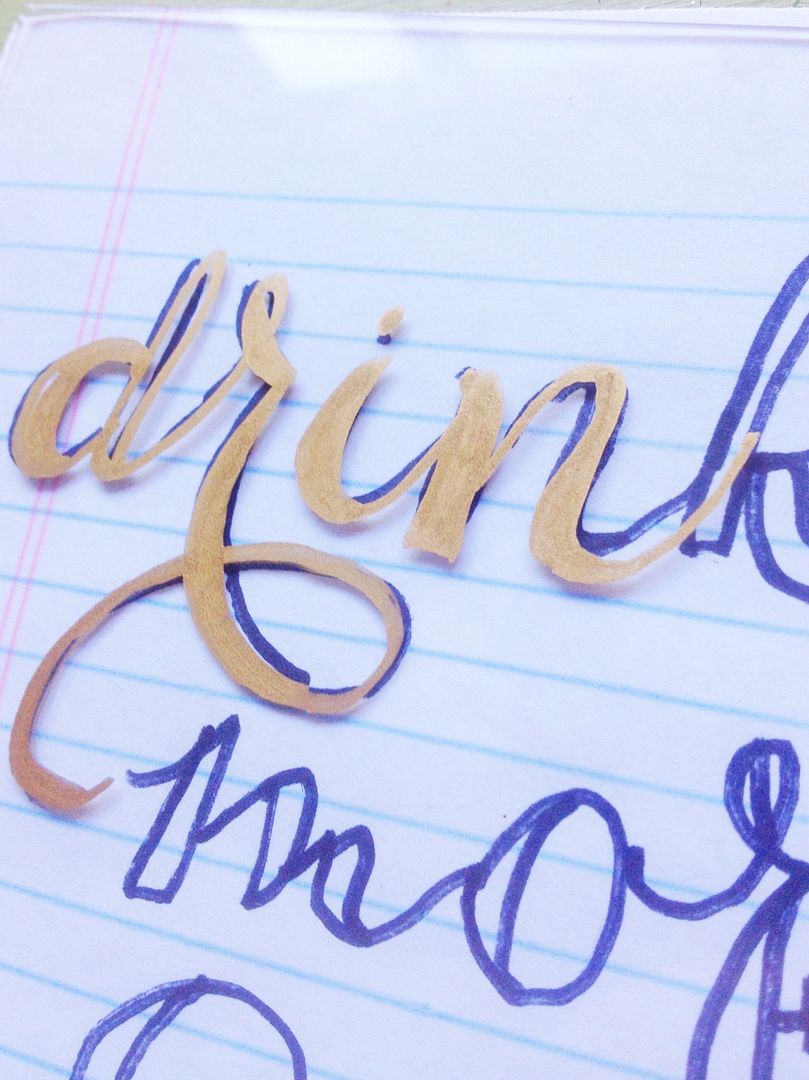 When I finished all the lettering, I let the pen dry for about ten minutes so as not to smudge it. I then ran a thin line of super glue around the edge of the frame, to hold the glass in place, since we removed the cardboard backing that contained the stand up part.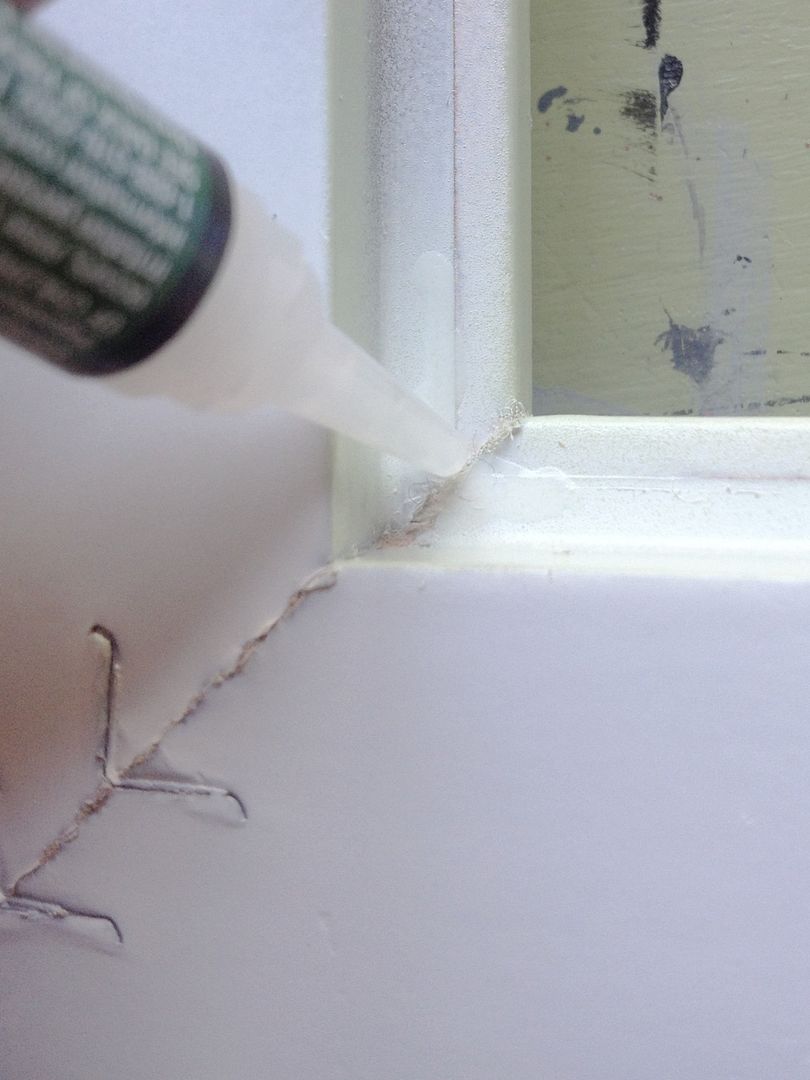 Then just drop the glass back into place and let it dry overnight.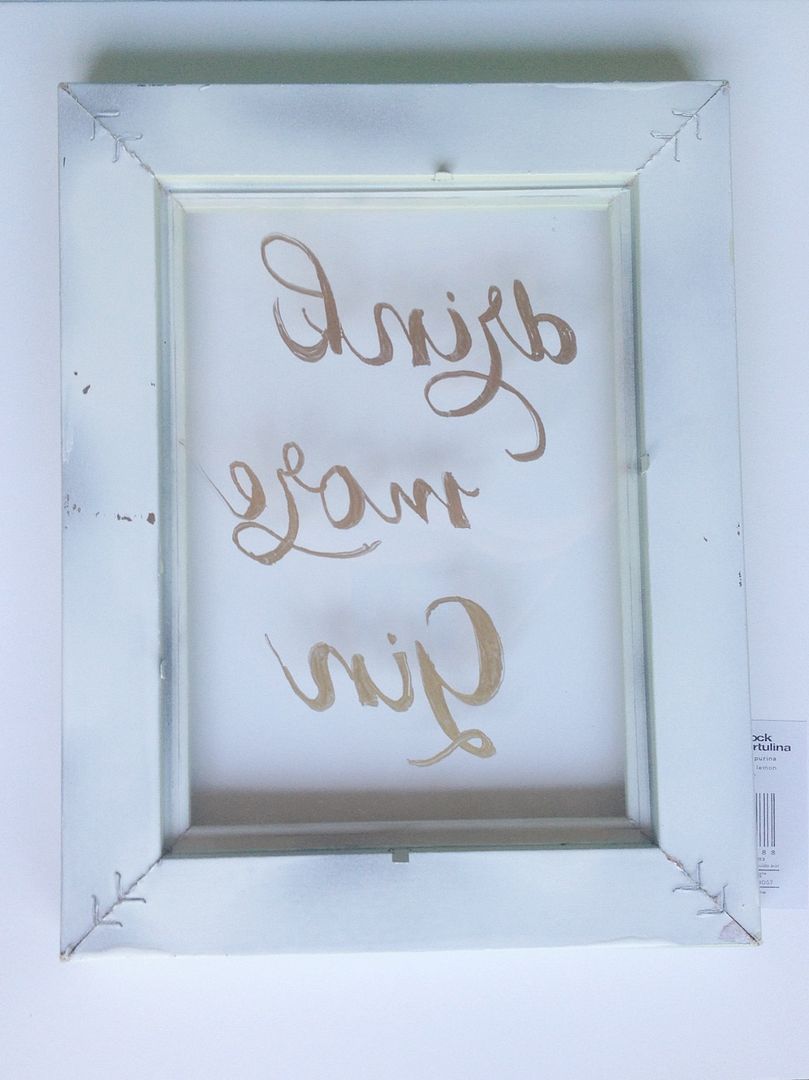 After that, it's good to go!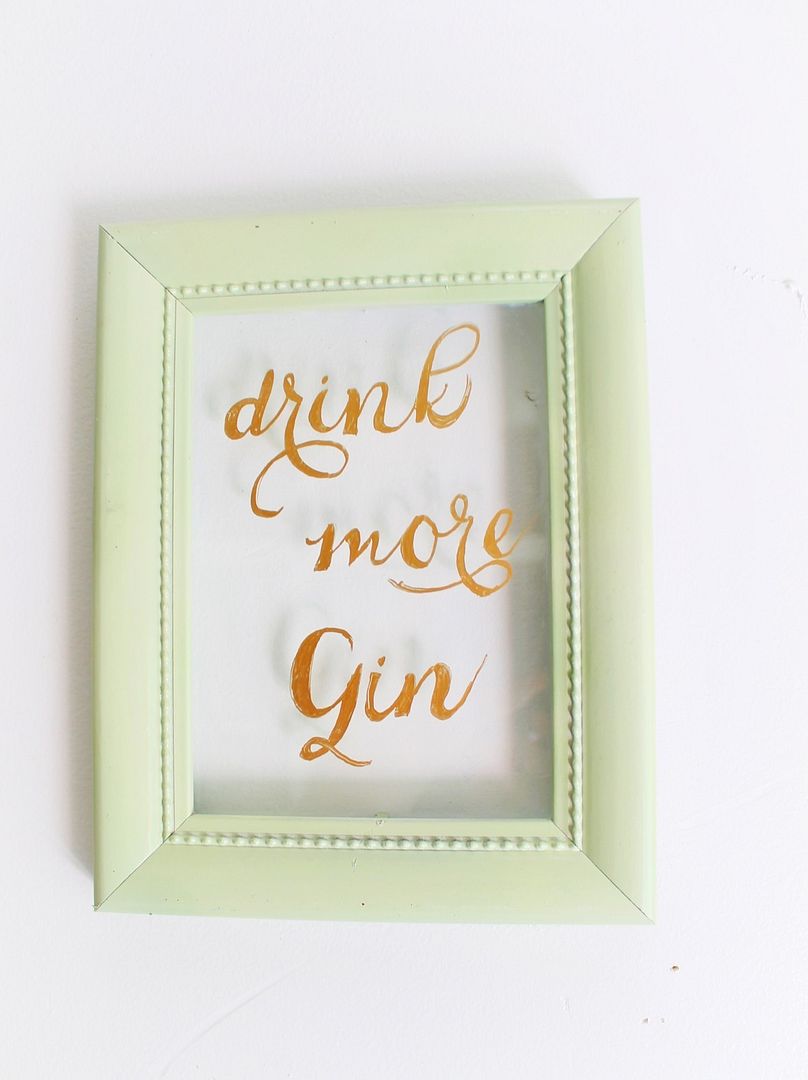 It hangs really well, so you can see it in all of its clear-paned glory, and because you know, we removed the standy part. I wanted to keep it on my bar cart for now, so I just propped it up on a decanter.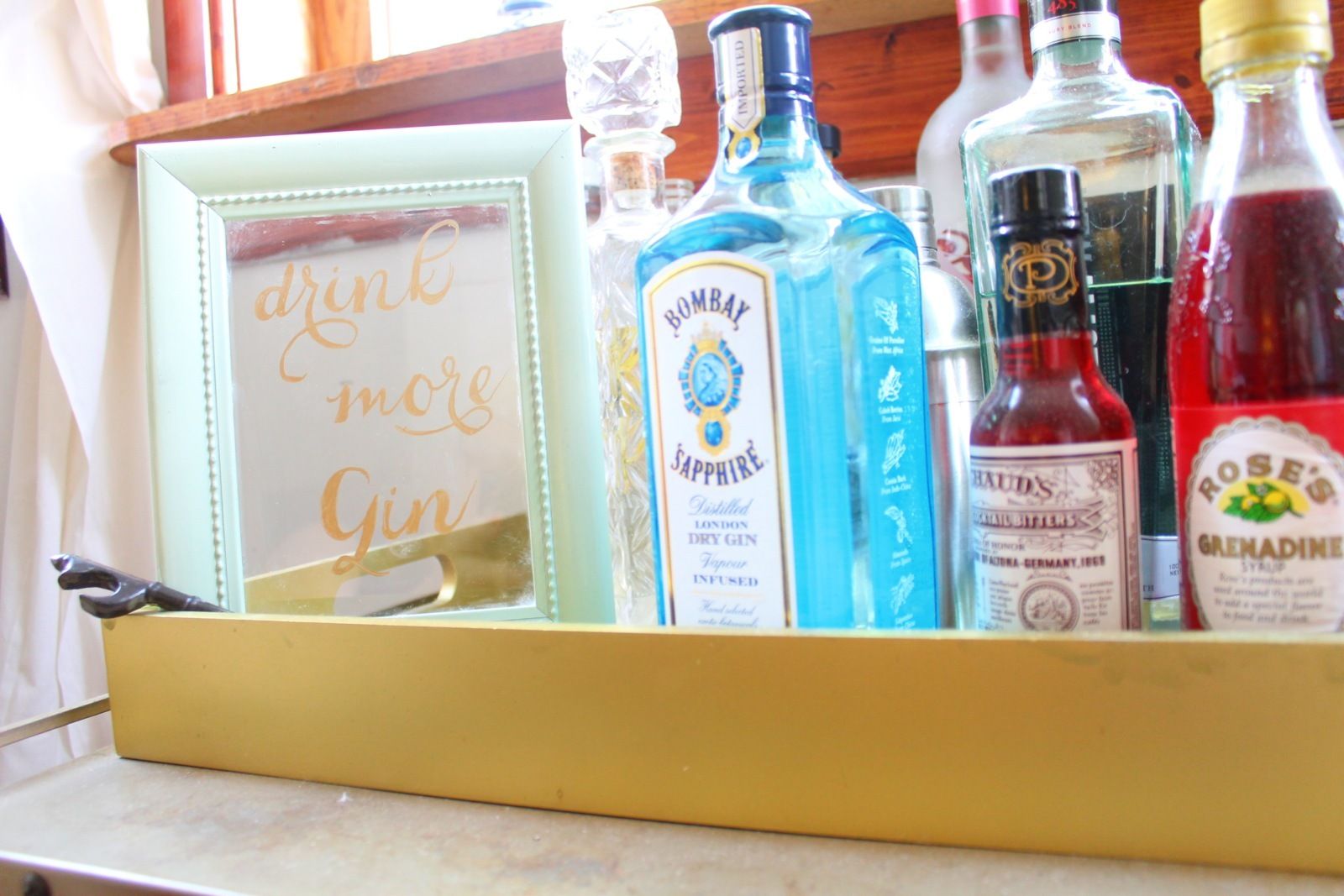 One frame down, about thirty eight more to go. Maybe I'll make thirty seven gifts for people, customized with the liquor of their choice.... Since I already had the paint and marker, this project cost me the $.35 cost of the frame. Not a bad deal at all. I also thought about doing a silhouette instead of lettering, which is a more personal option for those attempting this at home!
xo,
z