So by now, I'd guess that about 75% of people reading this post have seen this picture before:
I first reblogged it on Tumblr something like, six years ago, so by this point, this image has been shared and stolen so many times over that attempts to find a source or any kind of tutorial were fruitless. I mean, not that an in-depth tutorial is really necessary, but some kind of background would be nice. What kind of flowers? How to get them to stay? How many did you need?
Anyways, I knew I wanted to do this but when I went to Joann's to buy flowers they were prohibitively expensive. I needed about 120 flowers to finish my 8x8 wall, and at Joann's, it was about $5 for every two flowers, at the very cheapest. This means it would have cost me $300 to do my tiny little office wall? Maaaybe $180 if I had the good coupons. Anyways, no, dumb.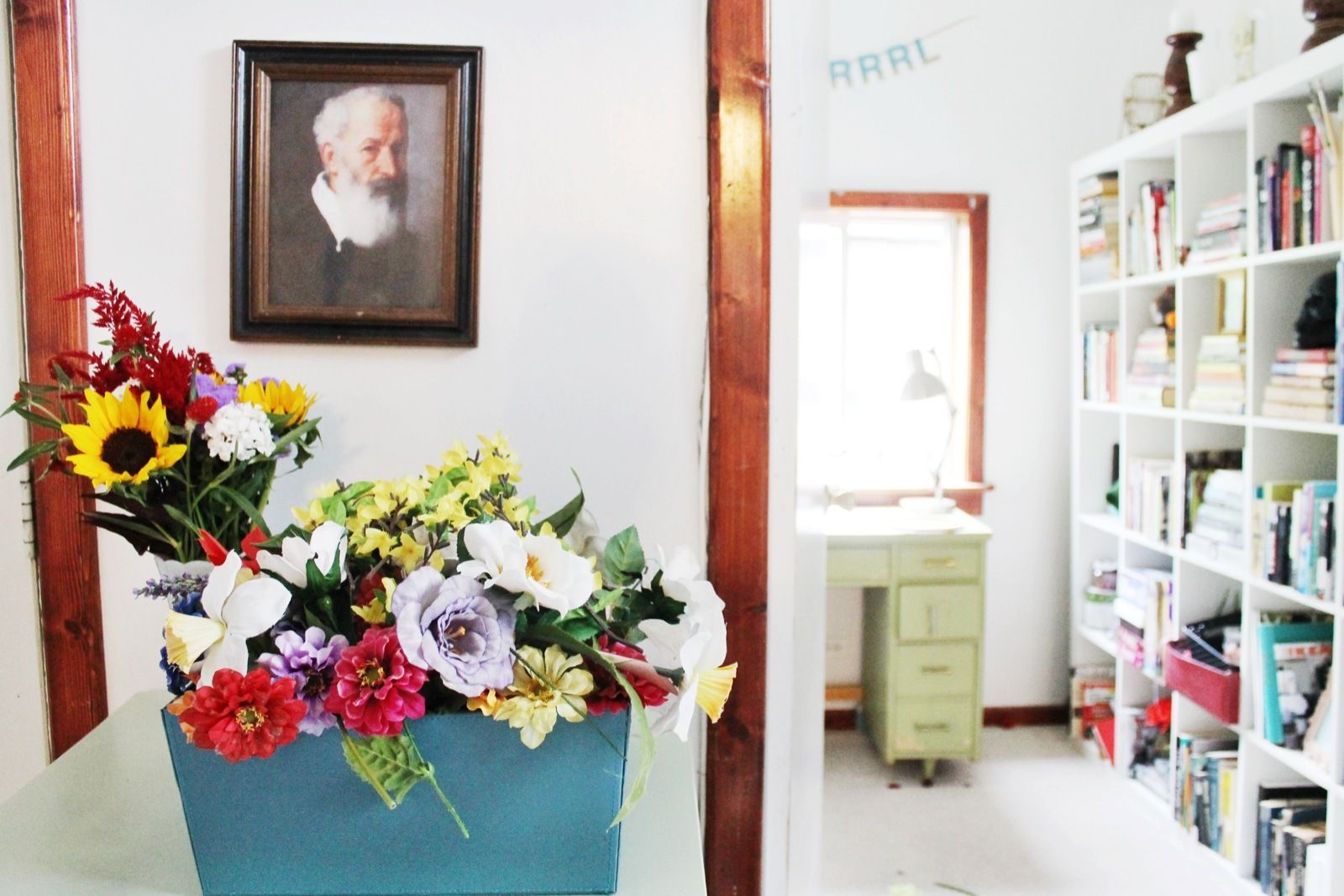 I was lucky enough to stumble upon six bags of fake flowers at the thrift store for $15, so I picked those up. Some of them are ridiculously ugly, like these pink roses with diamonds in the middle, but about 60% or so were usable.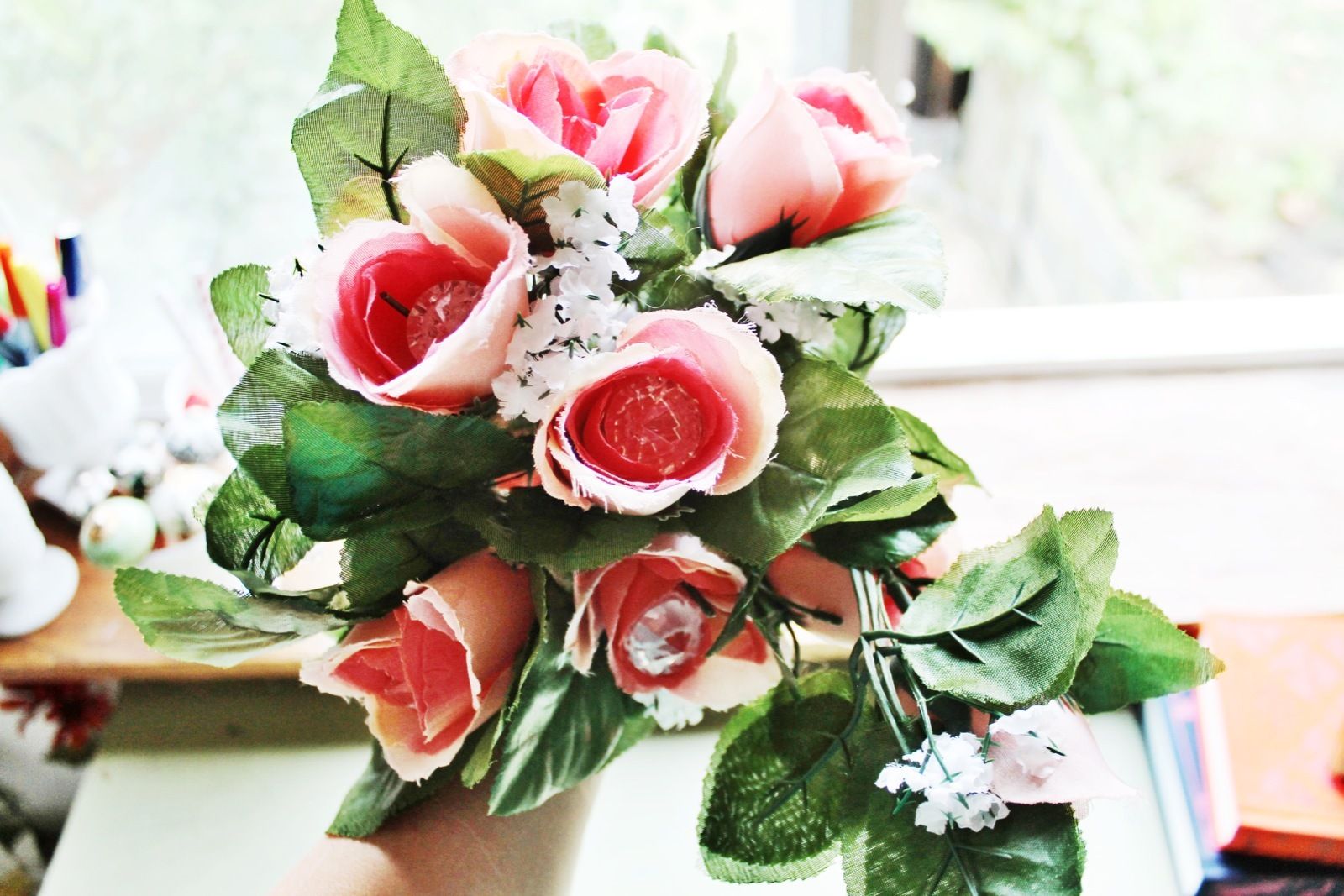 Next up was choosing where to put them. It was a debate and I ended up not getting my way, but admittedly, the decision is the one that makes the most sense.
The office wall would be great, because you can see it from pretty much the whole apartment. It is the smallest option, and therefore the easiest, but in a room with not very much traffic.
I really really really wanted to do the kitchen wall, because my kitchen is so boring. However, the proximity to the prep table and sink meant that the flowers would get a lot of food and water splashed on them, which would suck. Also, no doubt these suckers will get dusty and its okay for me to ignore that fact in an office, but not really in a place where I cook food.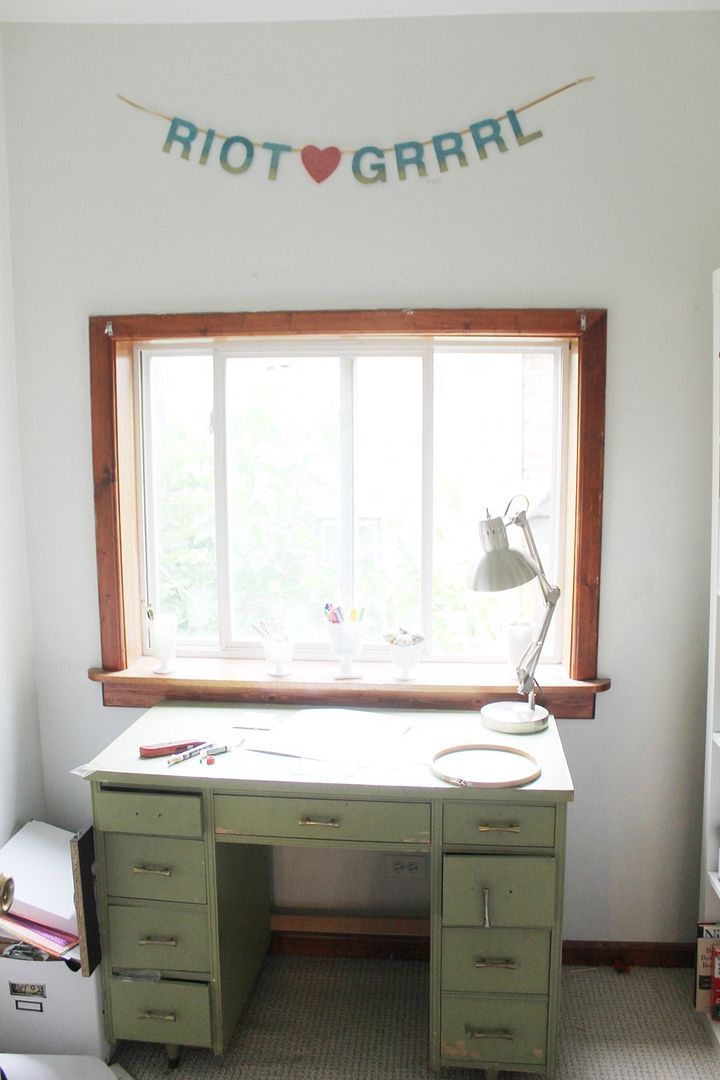 So practicality won over dreams and the office won the floral crown. Also, my before pictures aren't always so intentionally shitty, its just that this is what it always looks like so I get used to it like that, and its not until I've completely finished and am editing pictures that this desk looks worse than it did when it was rescued from dumpsterdom.
In the inspiration picture, it looks like they taped the flowers up with either masking or washi tape, but I tried that and before I was even done placing the first row, they all buckled under the weight and fell off. I gave in and just busted out the staple gun since I'll have to spackle this entire fucking apartment when I move out anyways. The staples were the perfect size to grip the stems, even the fat ones, and hold great.
It is a pretty straightforward process of place and staple, but it was a little hard because I am short and lazy.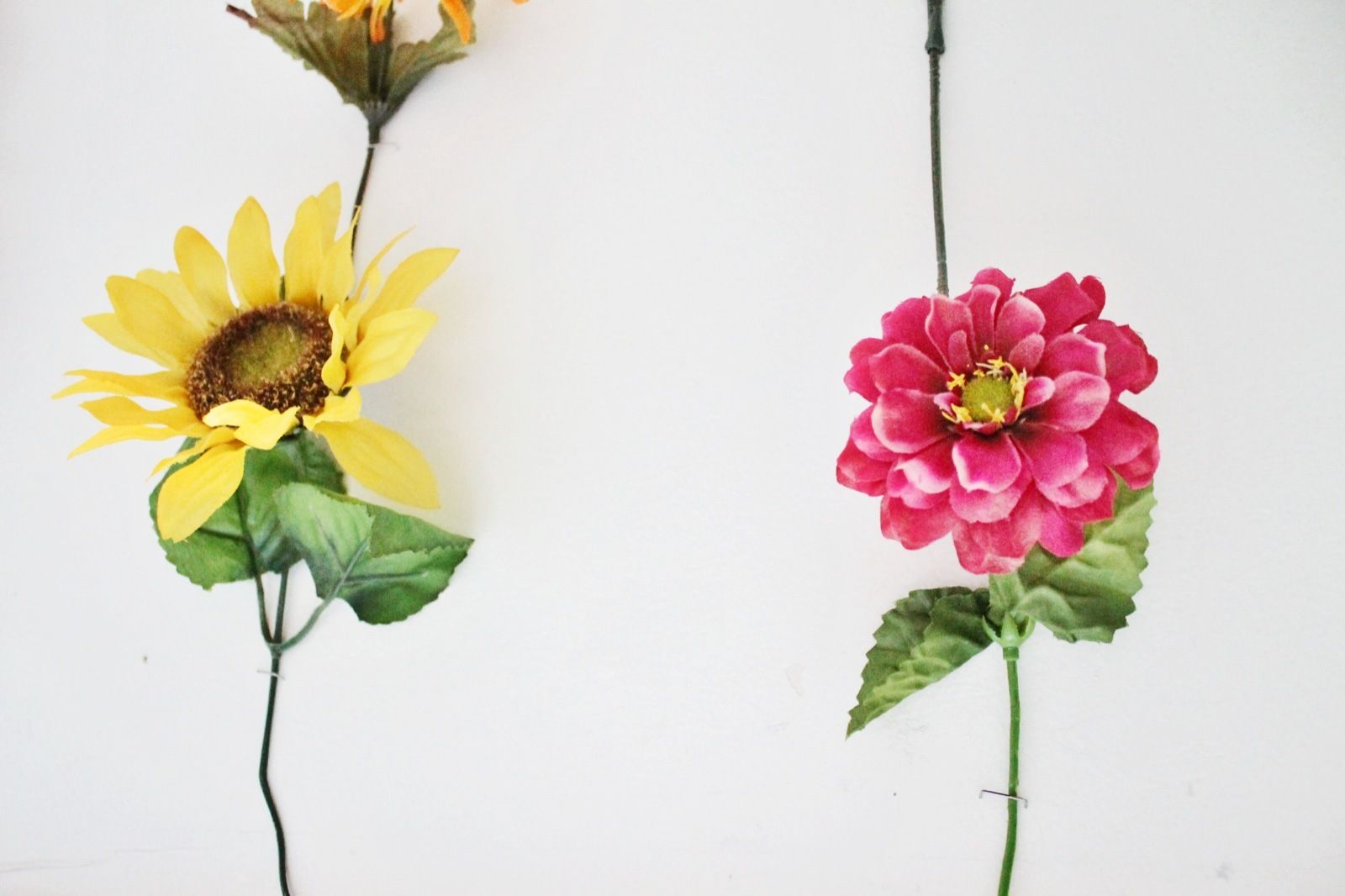 Though, even with breaks, the entire process only took me 45 minutes. A few things that were helpful:
Especially if you thrift your flowers, you'll no doubt have some that are much prettier than others. Do not use them all up in the first two rows, because then the last ten rows will look like shit. Be conscious of mixing it up, and trying not to place the same flowers next to each other, creating a visual jam.
You don't need wire cutters to snip your stems (they usually come attached in a bouquet), but it would probably make it easier. I just used standard scissors to cut through the wax, and then bent the stems back and forth until the wire snapped.
When snipping your stems, try and cut them all at varying lengths. I cut most of mine the same length, and I got a little annoyed at how patterned it looked, when I wanted it to be less uniform and more ~free~.
Leave the little plastic leaves on as many as you can. I like the look better, and they are helpful in hiding staples.
If you aren't able to find thrift store flowers, Dollar Tree has a giant wall of flowers that I think are a bundle of three for $1.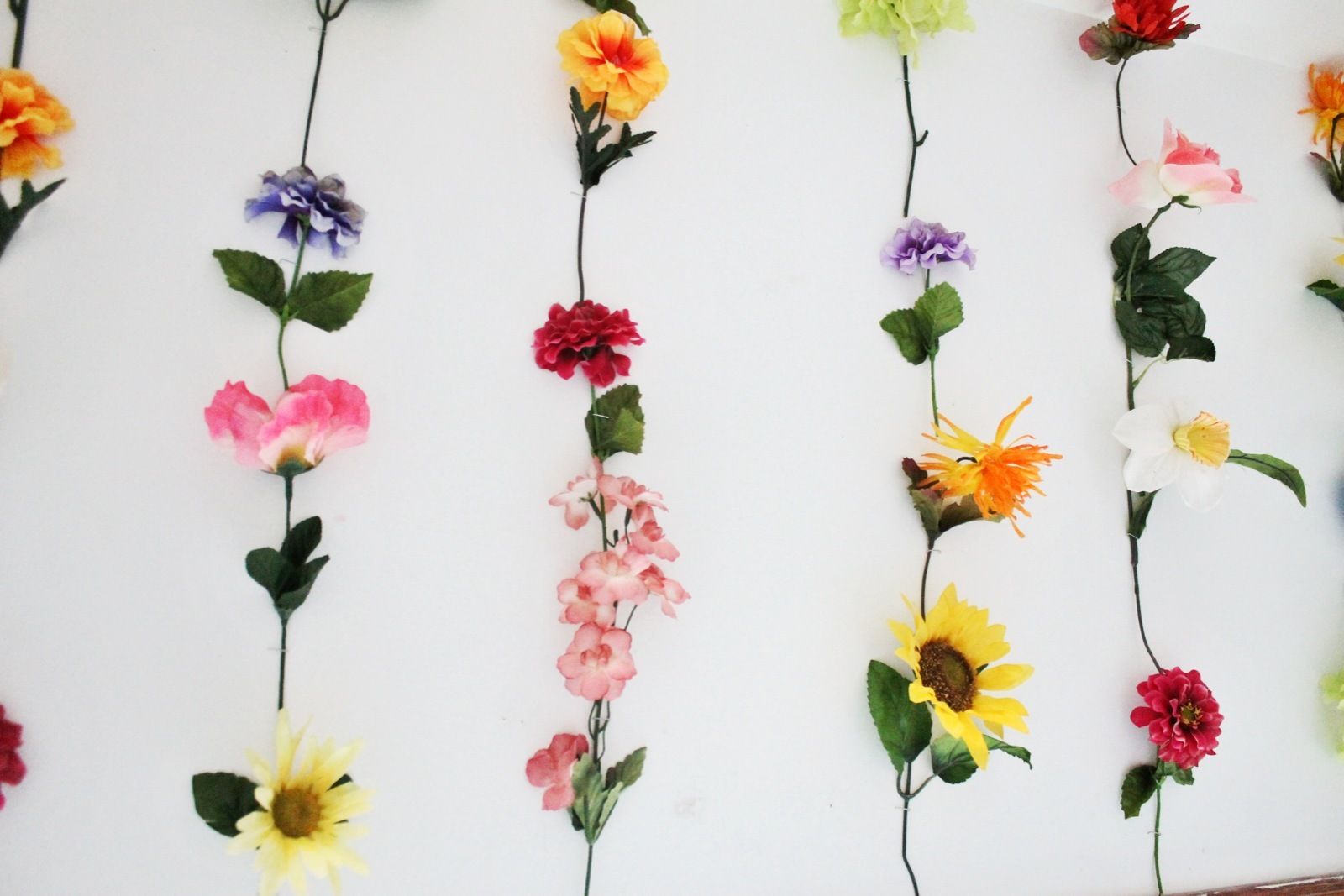 I really love how this turned out, like I live in some weird Tumblr whimsy land, so don't be surprised if down the road a ways I make a post that's just like "I wallpapered my house with stapled flowers!" followed by the end of this blog when Andy has me committed.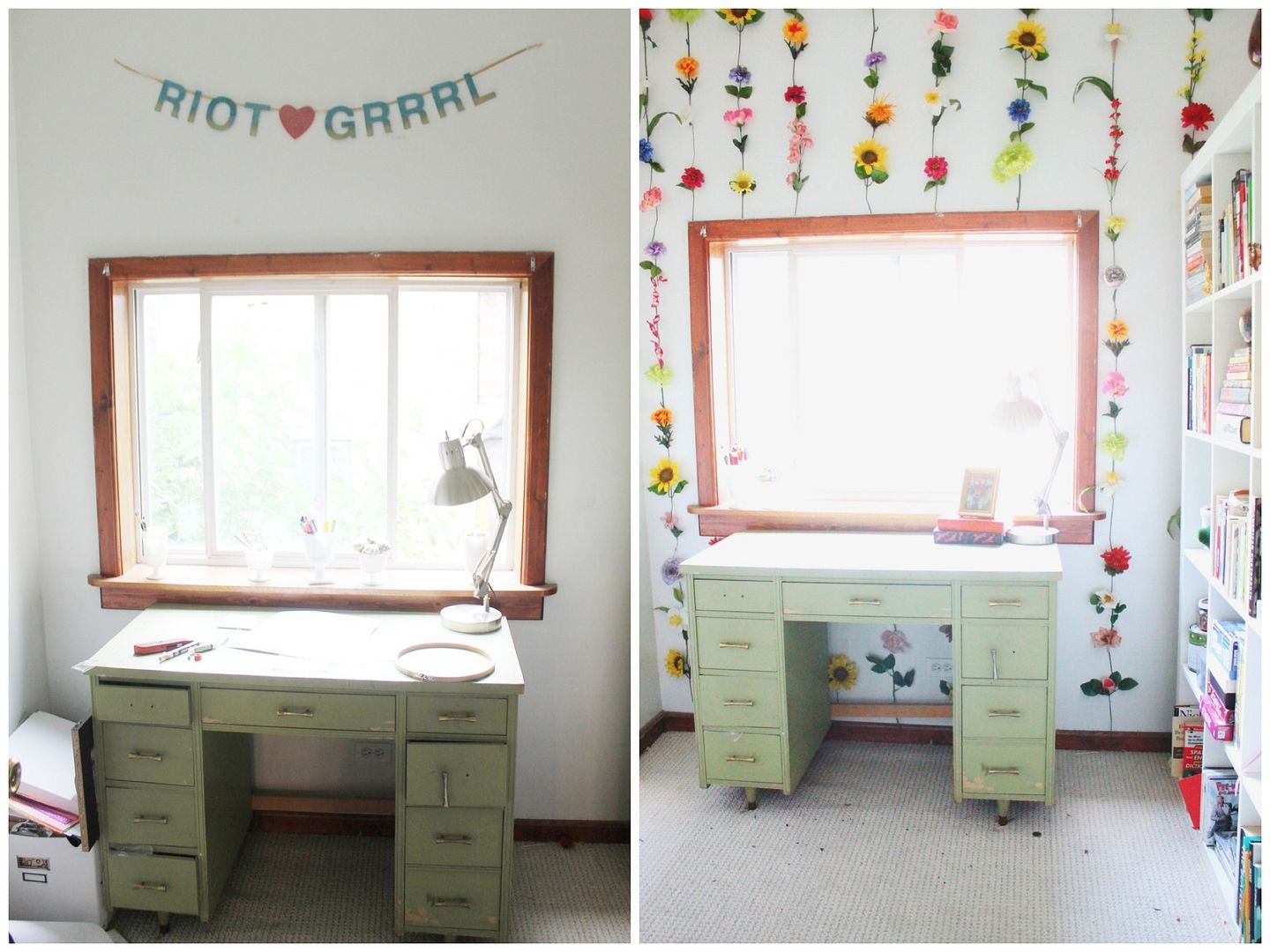 And just one little side-by-side before we go, because I fucking love before and afters. (Except they always make me wonder, how was I living in that boring shit hole before?)
But I still really need to fix that desk handle...
xo,
z