Guys, a thunderstorm woke me up this morning and I officially knew: it is Spring.
My wool coat has been on the coat rack for like, four days, while my trench coat has been in heavy rotation.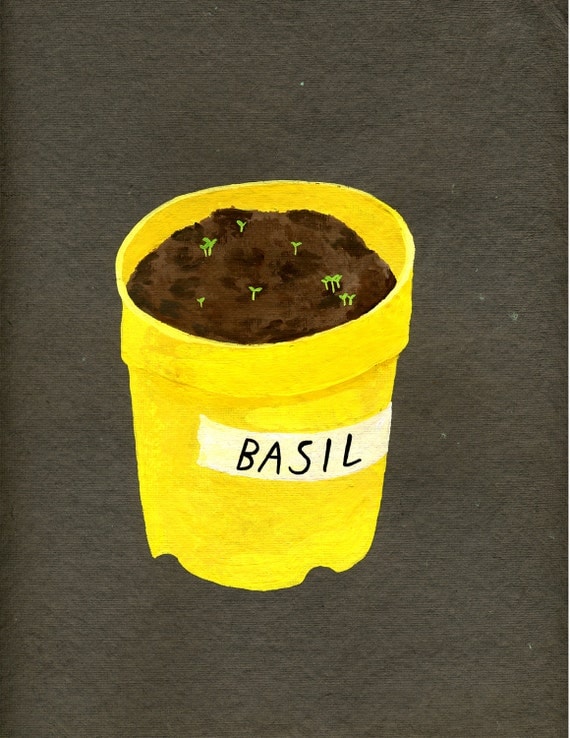 My basil plants have started coming in! And look pretty much exactly like
this painting
right now, but I have high hopes for them.
It's been warm enough to take Lucille Austero to the beach! I think she's going to dig her first Chicago summer.
What are your telltale first signs of Spring? And is anyone else welcoming it with opener-than-usual-arms because this winter was just the worst thing ever in the history of winters? Seriously,
that time we got 20 inches of snow
was better than this winter.
xo,
z