Happy Valentine's Day!
I know a lot of people like to shit on this holiday, and talk about how it's all Hallmark and commercialized and made to make single people feel like worthless turds. But I have always loved it. I'm all about a holiday that encourages eating candy, telling people you love them, and of course, listening to some great music.
So today I'm coming at you with some of my favorite love songs, which are pretty awesome regardless of your Facebook relationship status.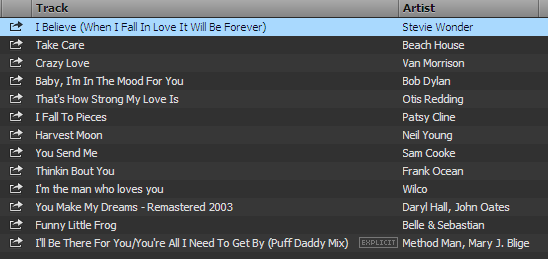 Want to listen to this playlist? Thanks to Spotify Sharing, you can Go on and
take it
...
xo,
z