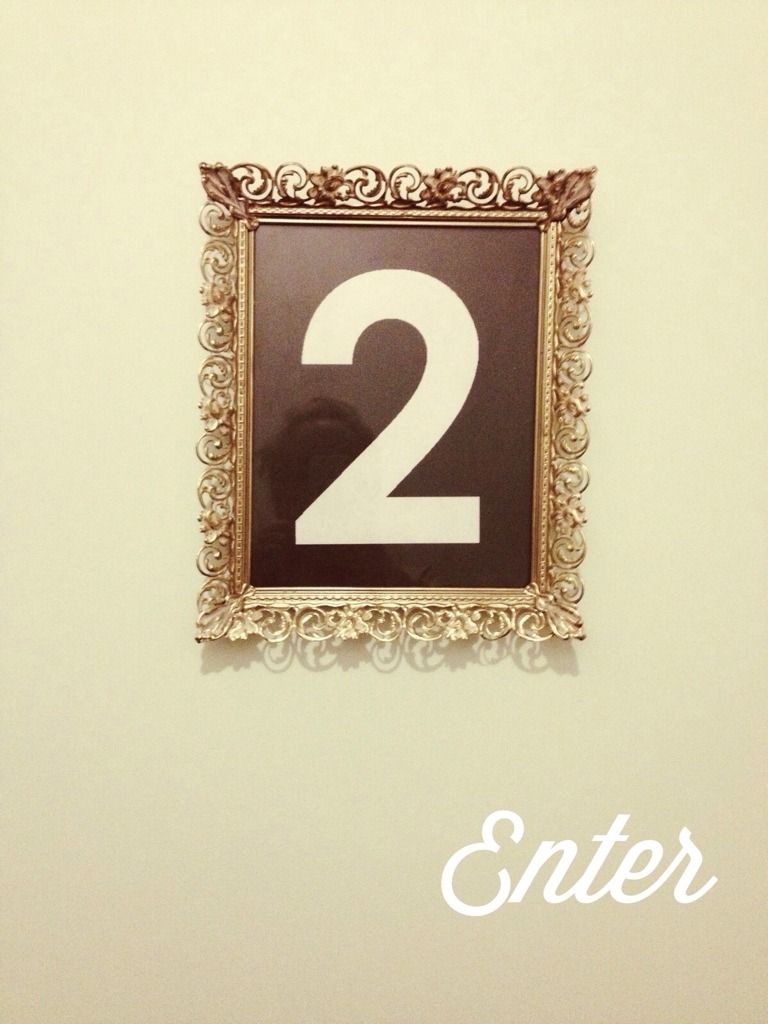 The hallway leading into our apartment is admittedly, one of the creepiest places ever. Even on bright sunny days, it remains straight out of a horror movie. It has this industrial rubber padding on the steps, and stains on the walls that we cannot fathom how they got there, considering they are like, 17 feet up. But because its such a high traffic area that takes a lot of wear and tear, but yet one that we only spend 10 seconds at a time in, we haven't done much work to it. There are some things that just don't feel worth it in a rental, and re-doing stairs or painting 17 foot high ceilings fall on that list for me.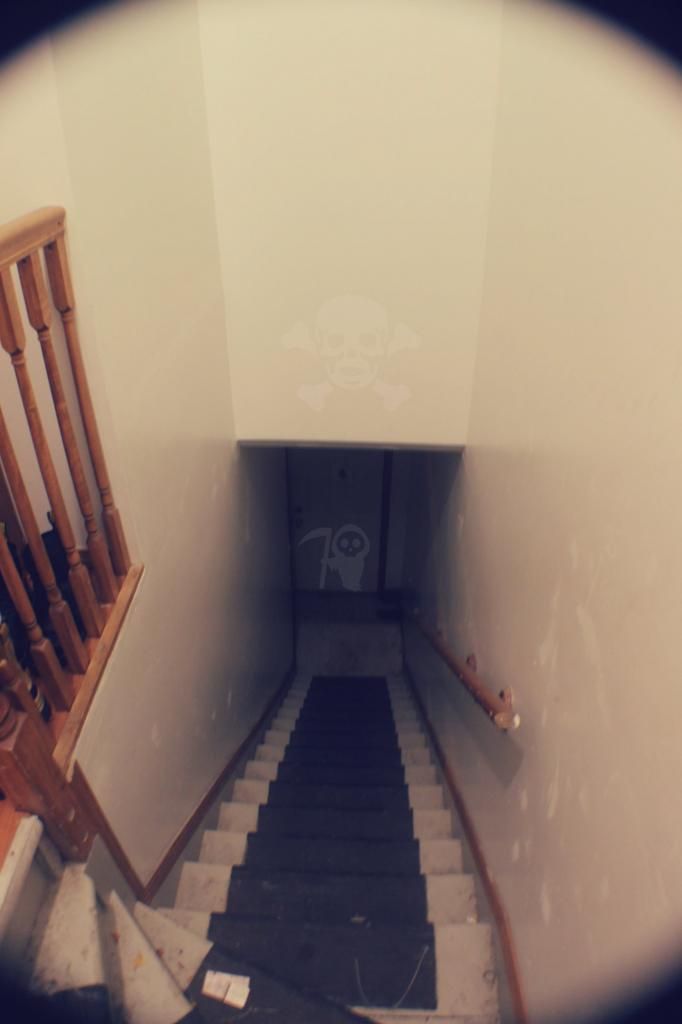 It probably wouldn't hurt matters if I swept up once in a while.
All that being said, I've tried to make the landing a little less shitty. It started here:
So that leads us to kind of where we are today...
RIP old door number.
So let's tally up what we need to do:
1.) Replace my failure of a doormat
2.) Replace the broken apartment number
3.) Do something to make the whole area a little bit cozier, and a little less creepy.
I know it doesn't look like a huge color difference, but it is! Its just a bit crisper, a bit more contrast, and a lot less disgusting old, dirty white paint that no amount of scrubbing will make look fresh. Again, no natural light (coupled with taking this picture at 3am) really doesn't make for the best photo set.
I then just used a small craft brush to cut in around the doorknob and lock. I didn't bother taping off, since cutting in here wasn't too hard, and the metal is easy to just wipe off if you smudge a bit. Also, can I go off on a tangent real quick about how late at night when all the world is sleeping, I stay up and think of one day living in a place that does not just have the cheapest fucking knobs from Home Depot??
So then it was time to tackle the welcome mat situation. This one was biting the dust a little (a lot), but even with all its fraying and ugliness, it still did the job of keeping snow and salt from coming in, so it got relocated to the bottom of the landing. But unfortunately just having bare floors was not an option. Then I remembered I had a rug that had yet to find its place in the new ("new") apartment, that a good friend of mine brought back for me from when he lived in Abu Dhabi. Its absolutely beautiful, and built SO well that I think it could handle the beating of the front landing. If it starts to show wear, I'll probably move it, but for now it seems to be up to the task.
I love how having a big rug out there not only protects the floors, but makes the landing feel like its own little room, as opposed to just a forgotten space you pass through to get to the rest of the apartment.
And finally, for a new number marker. To be honest, we probably don't even need one, since we have a private entrance, so its not like people come over and are confused which door is ours...there is only one door. But whatever, I like numbers and it looks pretty so door marker it is!
So stealing the idea, but using it in a different kind of room (warm and cozy instead of cool and modern), the new door number went up.
So when you pull together the new door, the new rug, the new framed 2, that brings us here:
So all in all, its an improvement from where we started! Let's see a side-by-side, shall we?
And that's okay.
xo,
z