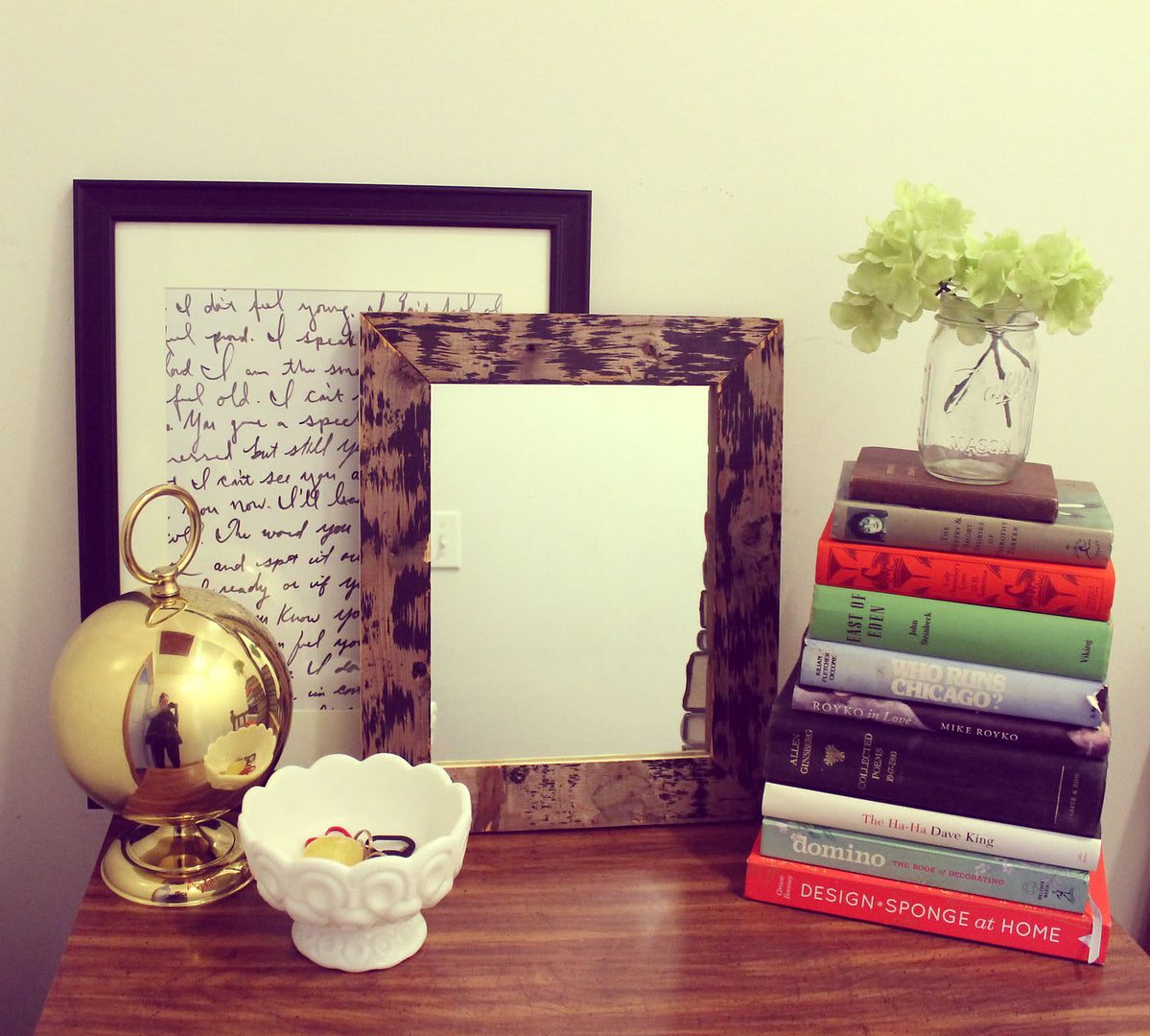 I went to Joann Fabrics today to pick up a few things (and because I always look for an excuse to go to Joann Fabrics) and I saw that all of their frames were 60% off. Blinded by the good deal, I bought this big frame without realizing the picture I wanted to put in it is like, a third of the size it needs to be for this to work. While I'll no doubt find something in time that will suit, I am squirrely and impatient and didn't want it to sit unused in my office for months.
Luckily, everything you need for today's project comes in the frame. Just pop out the piece of paper that comes in it, and flip it over to the blank white side.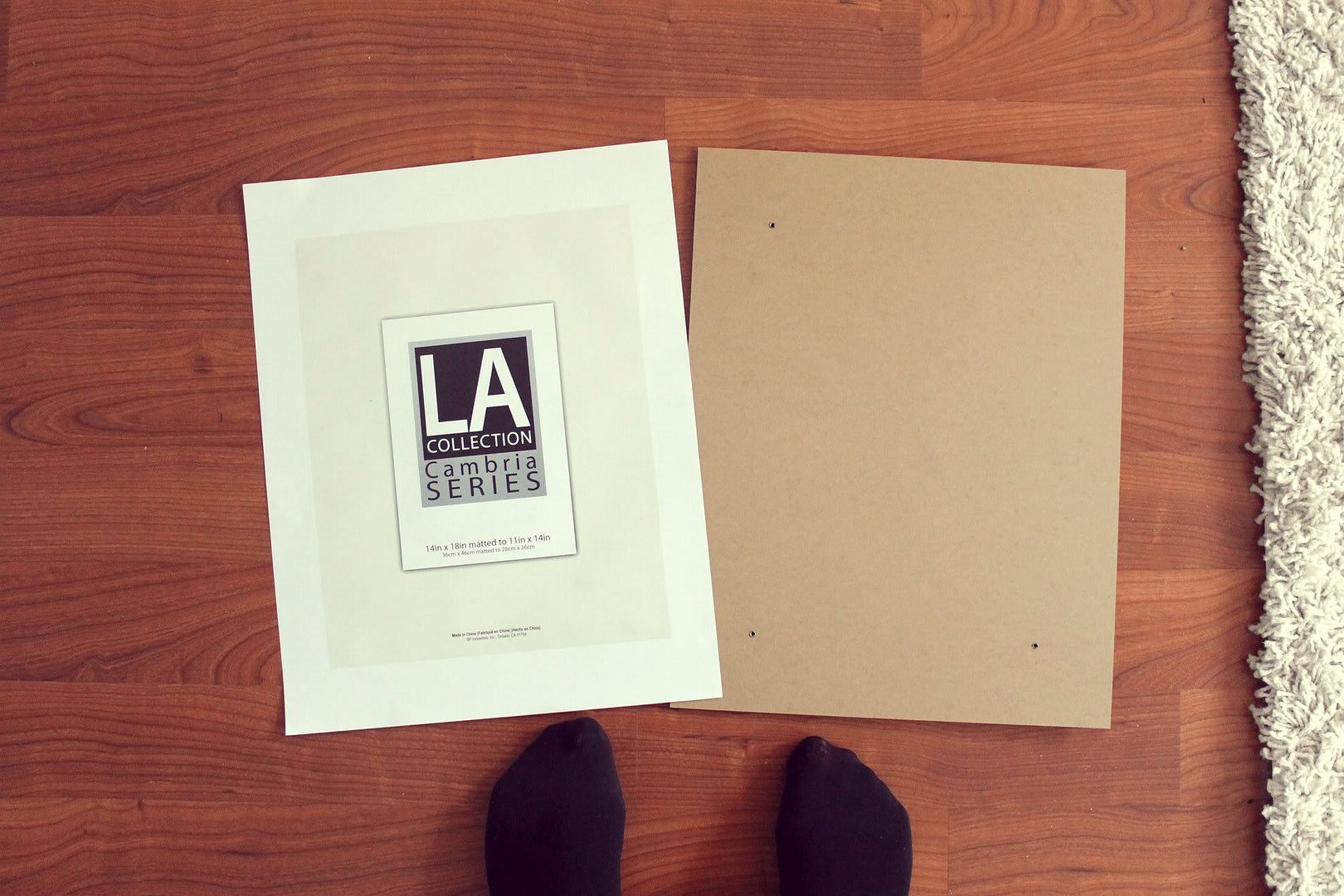 Okay, this is where it gets complicated, so try and keep up. If you aren't someone who has success with projects, this is probably beyond your skill level and it is advised that you give up now. Okay, so after you flip over the piece of paper, write on it.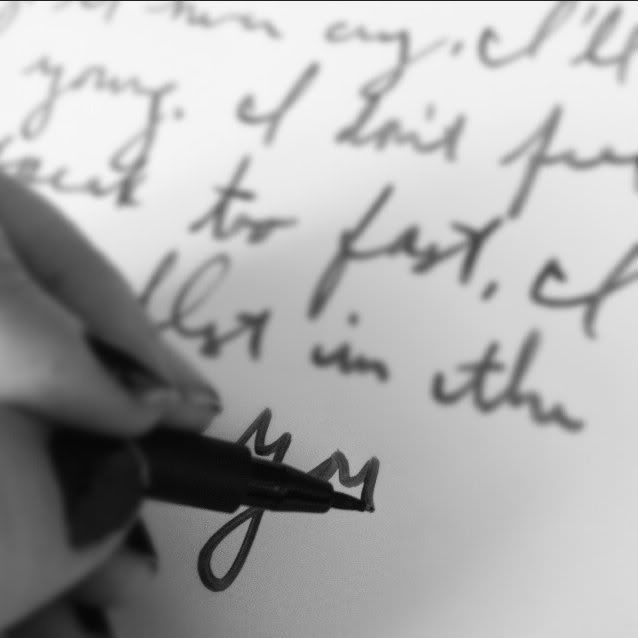 I chose to just do the lyrics to a song I've had in rotation lately (Wye Oak's "I Don't Feel Young"), but don't limit yourself. Excerpts from books, poems or original writing is great too. I strongly considered doing "Lorum ipsum dolor sit amet..." so really, anything goes.
Tip for fellow lefties - since the paper that comes in frames is a bit glossy, I've found that my leftiness smears Sharpies. I used a
Faber Castell Pitt Artist's Pen
and it doesn't drag at all.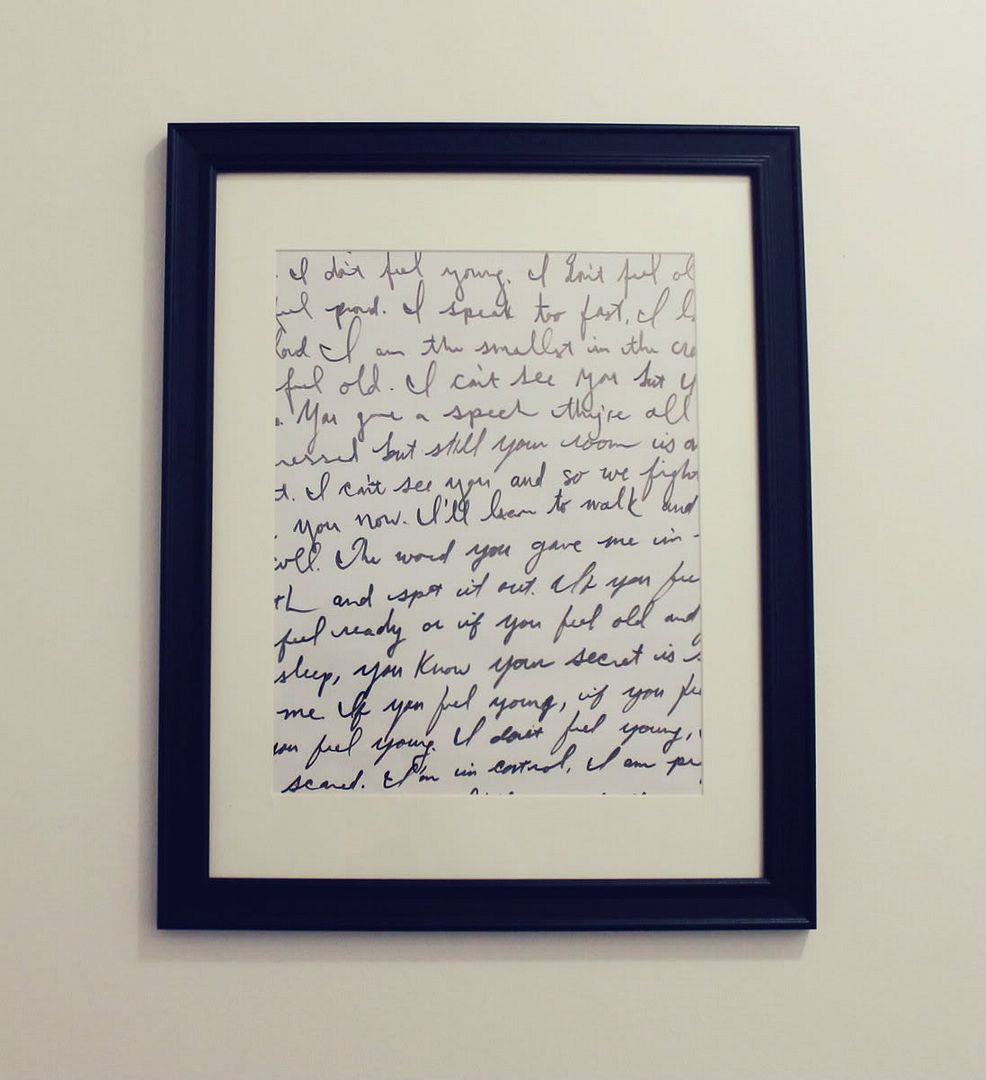 Once you finish, just flip it over and put the frame back together! That's it. Just a good placeholder project for frames you bought on sale or haven't found the right piece for yet. No commitment, just swap it out when you get sick of it or find a photo you like. Hey, its better than sitting in a closet collecting dust!
So this frame was $24.99, with 60% off, then another half off because of a coupon (download the Joann's iPhone app if you haven't yet, the coupons are amazing), so the whole cost of this project was like, $5.
In the shot above, you may have noticed a slightly leopard-ish mirror. Well,
as I mentioned the other day
, I took a woodworking class this weekend! And, as expected, I was horrible. The instructor used me as a What Not To Do example a few times (though was very nice about my incompetence) but nonetheless, I stayed til the bitter end and finally left with a slightly fucked up but 100% handmade mirror!
The markings on the wood are because it is reclaimed wood that is stained by tar, since it was part of someone's roofing. And I only almost frustration-cried twice! I consider that in and of itself an achievement.
xo,
z