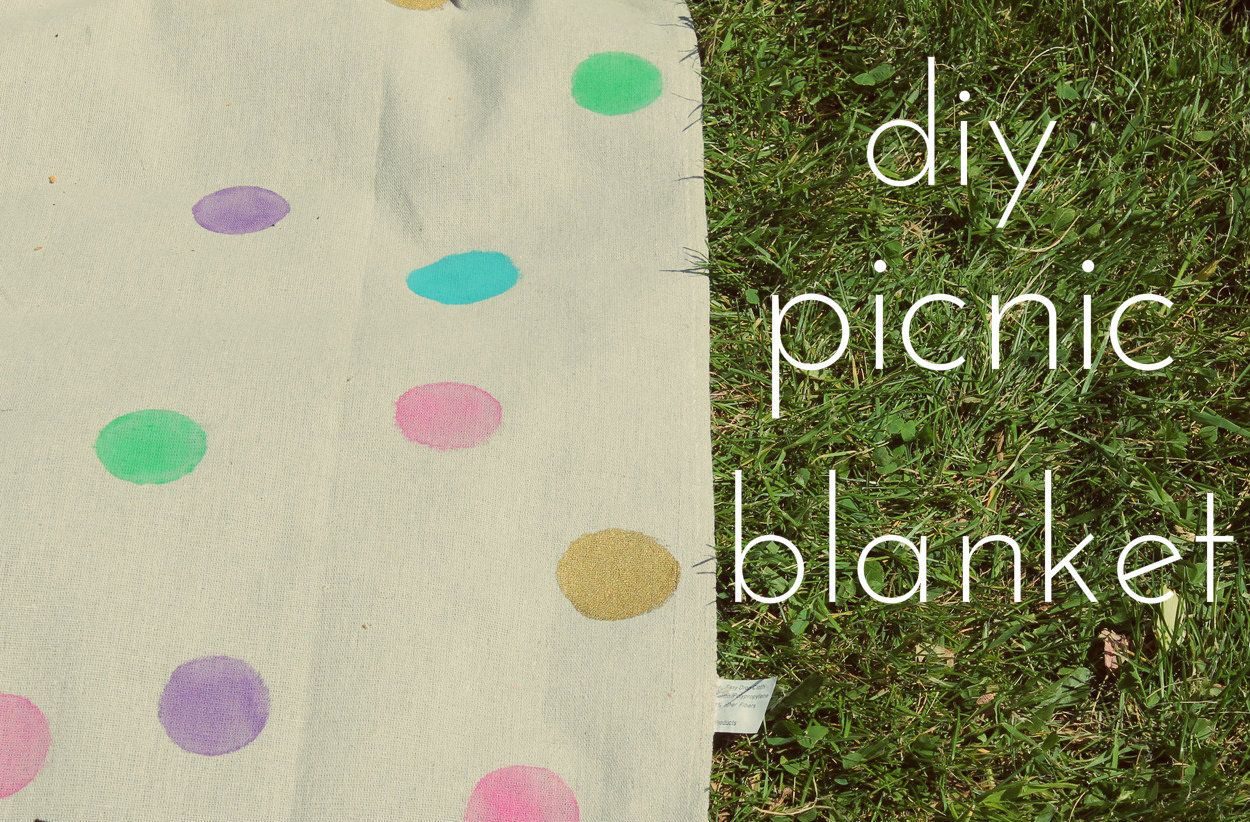 I had a long weekend because NATO is making downtown Chicago a shit show, so I decided to take advantage by having a picnic. Except last year I got drunk and left my picnic blanket in a park, so I need a new one.
This project was an amalgamation of a couple of projects I've had my eye on for a while:
Oh Happy Day's tablecloth
and
Twig & Thistle's picnic blanket
. I loved the style of the first with the practicality of the second. Unfortunately, I was born missing the gene that allows me to be able to cut circle shapes, or use stencils without them bleeding everywhere, so instead we're going to use a makeshift stamp.
You will need:
Drop cloth
Acrylic paint
Solo cups
Paintbrush for touchups (optional)
Fill the bottom of a plastic cup with your first color. You'll want about 1/2 inch of paint in there, that will be enough to make about ten dots. Take another cup and stack it inside the first one, just to get some paint on the bottom. This is your stamp! Now take it and just press it to the drop cloth. I've found that having a bit more paint on the cup is better than too little, it makes for cleaner lines and fewer touchups.
Repeat this step for as many colors as you'd like to include on your blanket. Mine were just some leftover colors from another project I did, and I tried to stamp around the edges to create kind of a confetti frame.
So thats it. Fill a cup, stack another cup in it, press that cup on a blanket. I already had all the materials except the drop cloth, but if you're starting from scratch it won't set you back too much:
5x5 drop cloth from Home Depot - $5.99
Acrylic paint - $1 per set, I used 3
Solo cups - $1
My advice is to not skimp by using fabric or a blanket instead of the drop cloth. This particular one from Home Depot is lined with plastic on the back, which keeps the paint from bleeding through and wet grass from bleeding in.
A few gratuitous shots...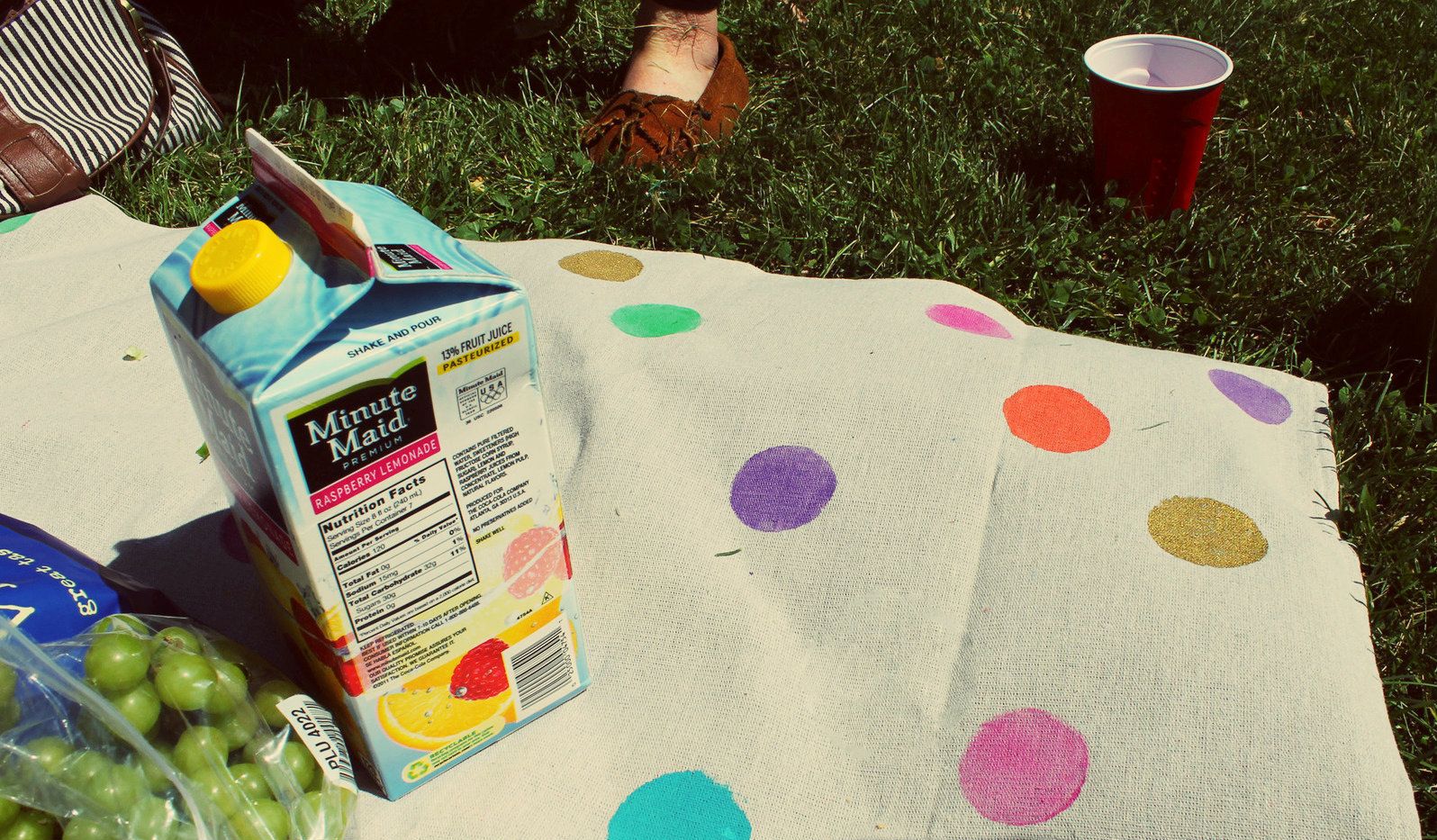 I feel like every time a blogger goes on a picnic all they have is like, a baguette, a Pellegrino, and some raspberries. Sorry, sometimes you just want some cheap, sugary Minute Maid.
Humboldt Park, Chicago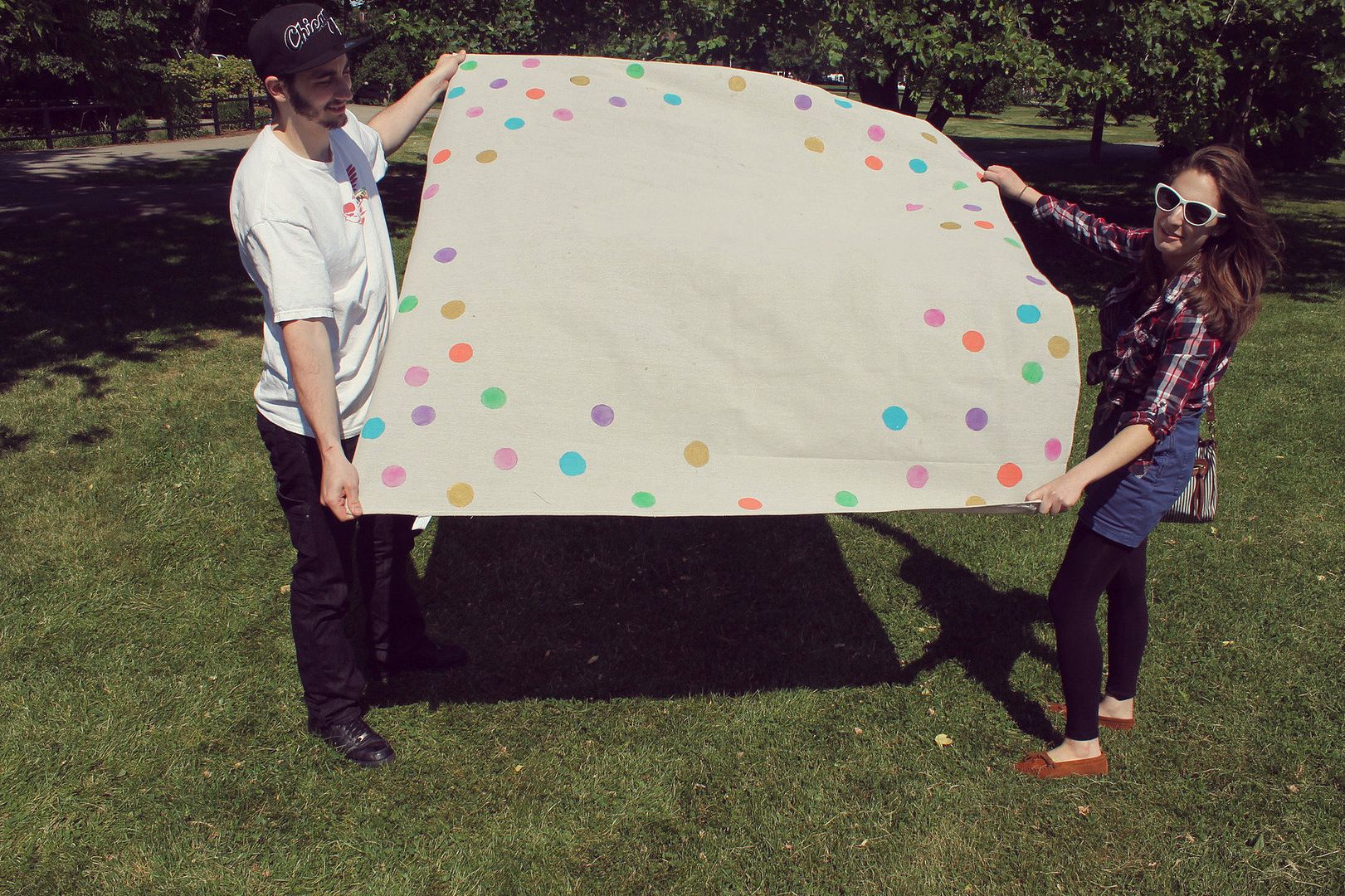 A finished shot, as we packed up for the day.
xo,