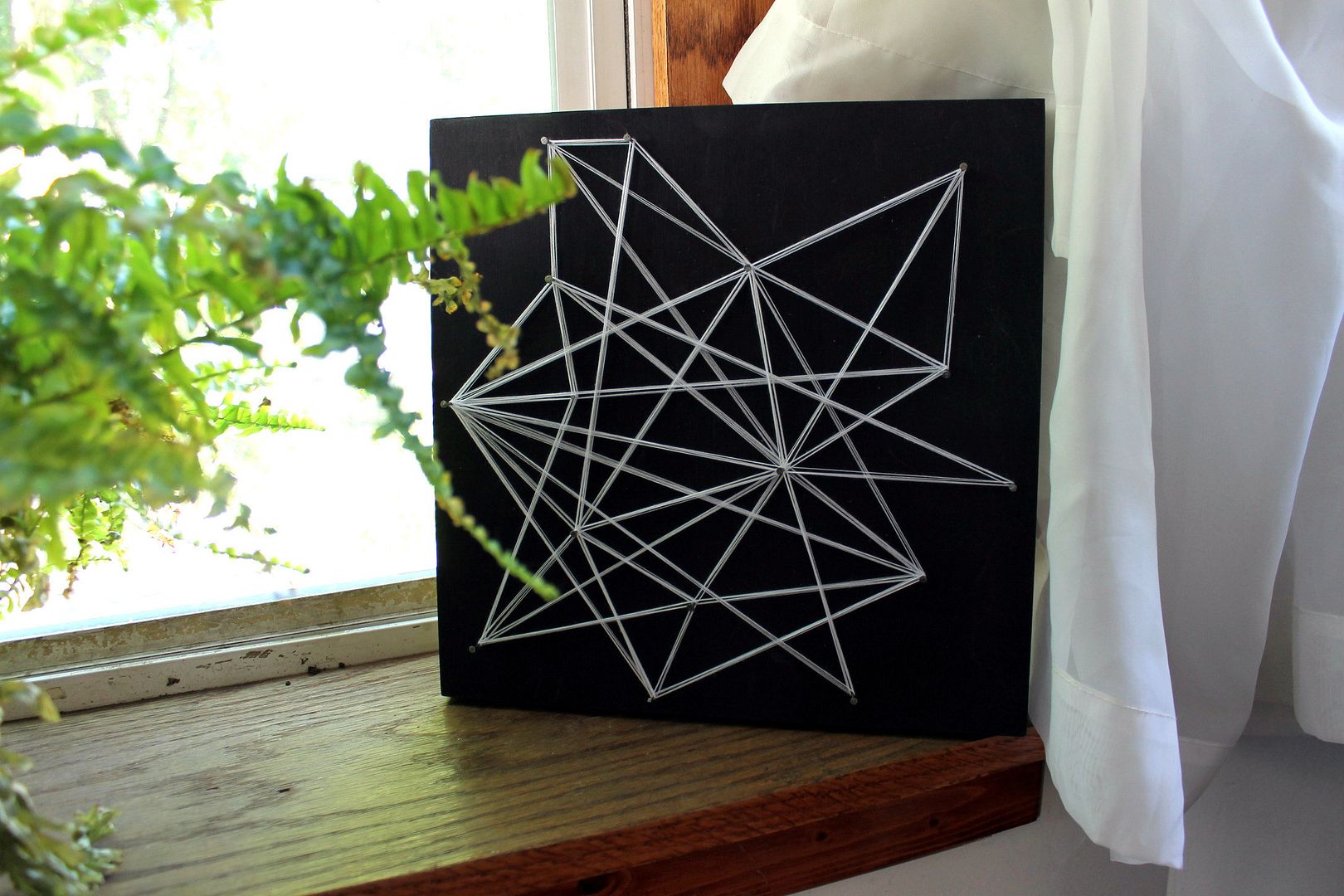 So
as you guys may remember
, I'm on a constant quest to find pieces to fill the many walls in my house with art and decor that is not quite so 2D. This is the biggest apartment I've ever had (my life is so hard), and while its awesome, THERE ARE SO MANY WALLS. I love my gallery wall, but I'm also trying to switch it up a bit.
So that brings us to today's project. These birch painting panels were on sale for $7 at Blick, and I had some leftover thread from a project you'll see eventually in the
failures tag
of this blog. A little black paint for $1.99 and we're in business.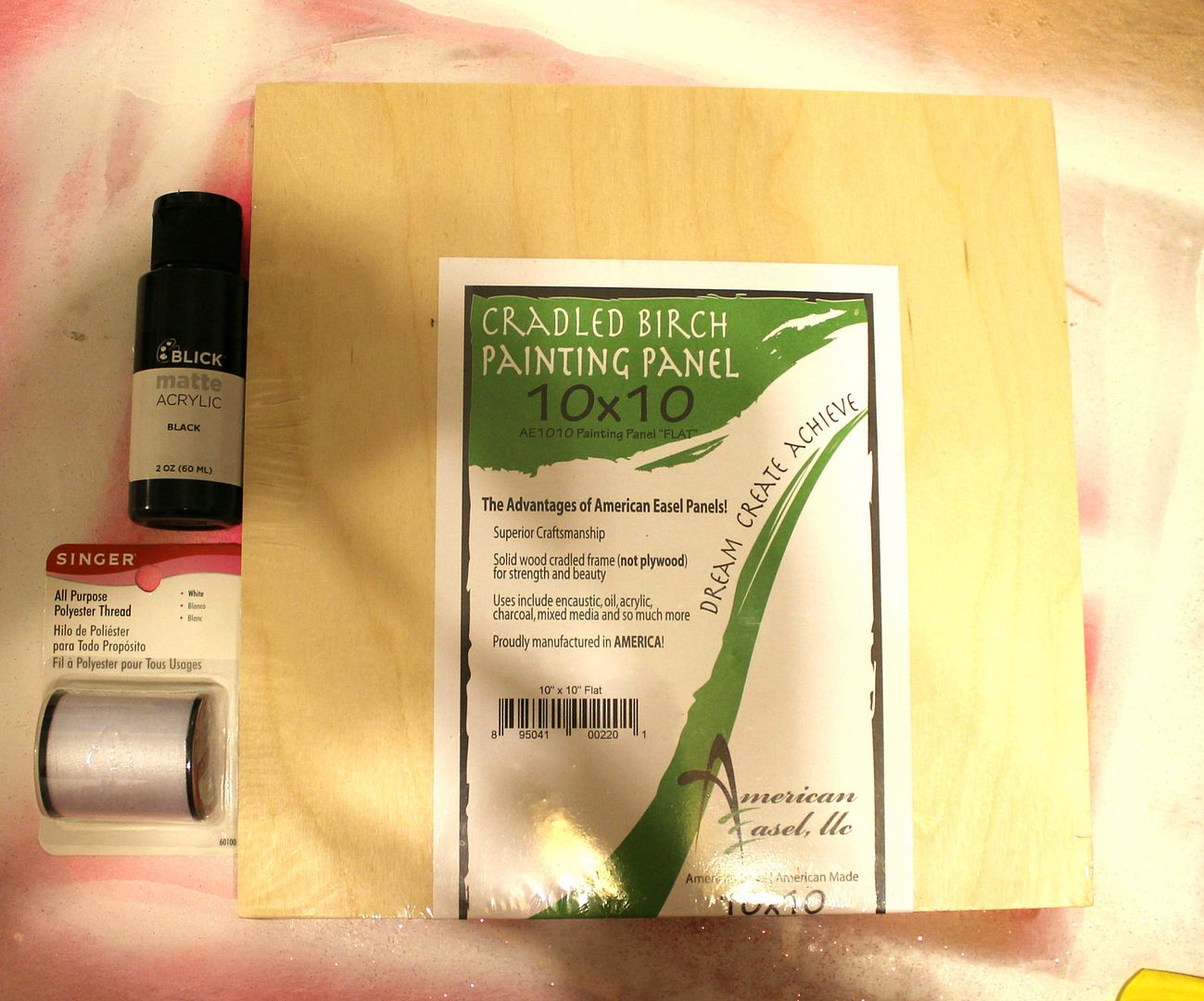 First, I painted the panel just for more contrast with my white thread, but really, the wood grain was really nice and would also look great with just a contrasting color string, if you wanted to go that way. (I tried to find you some good examples of that, but for some reason when I typed it into
Pinterest
I got a lot of pictures of thongs. I guess that is one form of string art.)
After painting, I hammered some small nails randomly throughout the board. No need to stress about this being perfect, just try to space them out and take advantage of the space. If you are much more meticulous than me, I suppose you could map out your pattern in Photoshop/MS Paint before beginning. But anyone who has read this blog before knows that's not really the r/p style.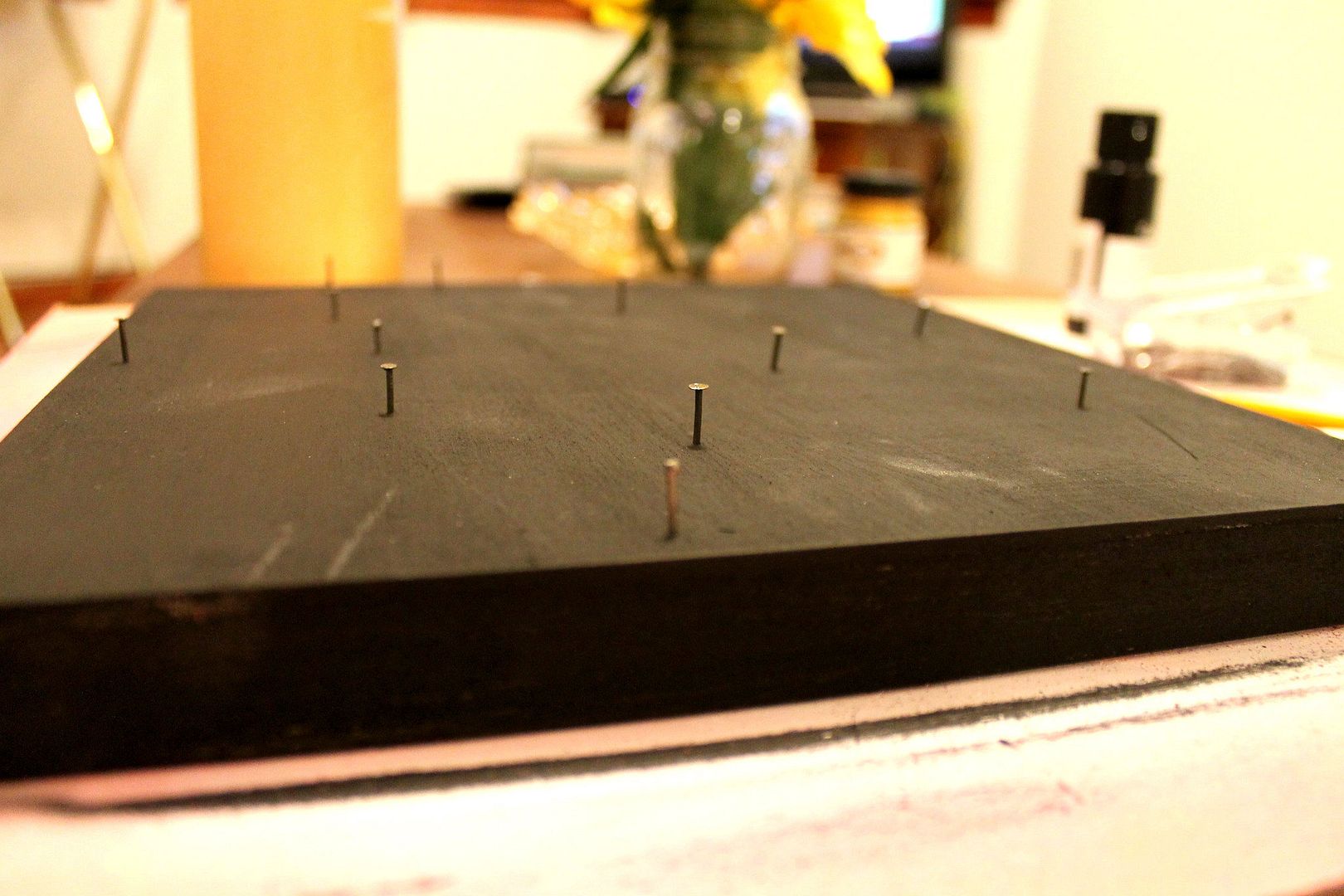 From there, I just started loop-de-looping from peg to peg. It takes about five minutes and was actually pretty therapeutic.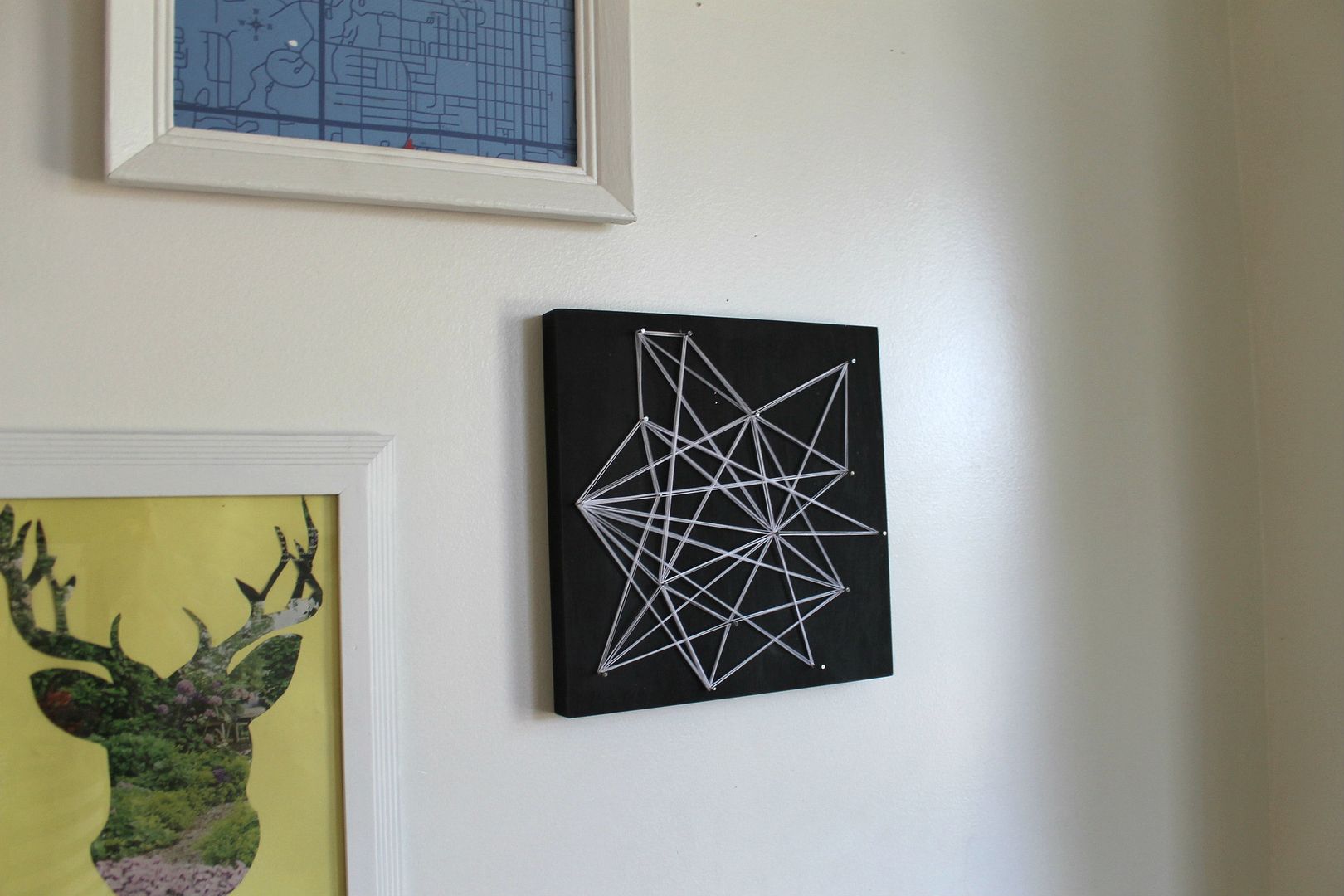 I haven't decided yet if he'll join the gallery wall, or if he'll continue to take up residency next to my dying fern, or maybe he'll go on the shelves I plan to install this weekend? I just like the geometric punch he provides among all my whimsical deer heads and
prints about how much I hate patriarchy
.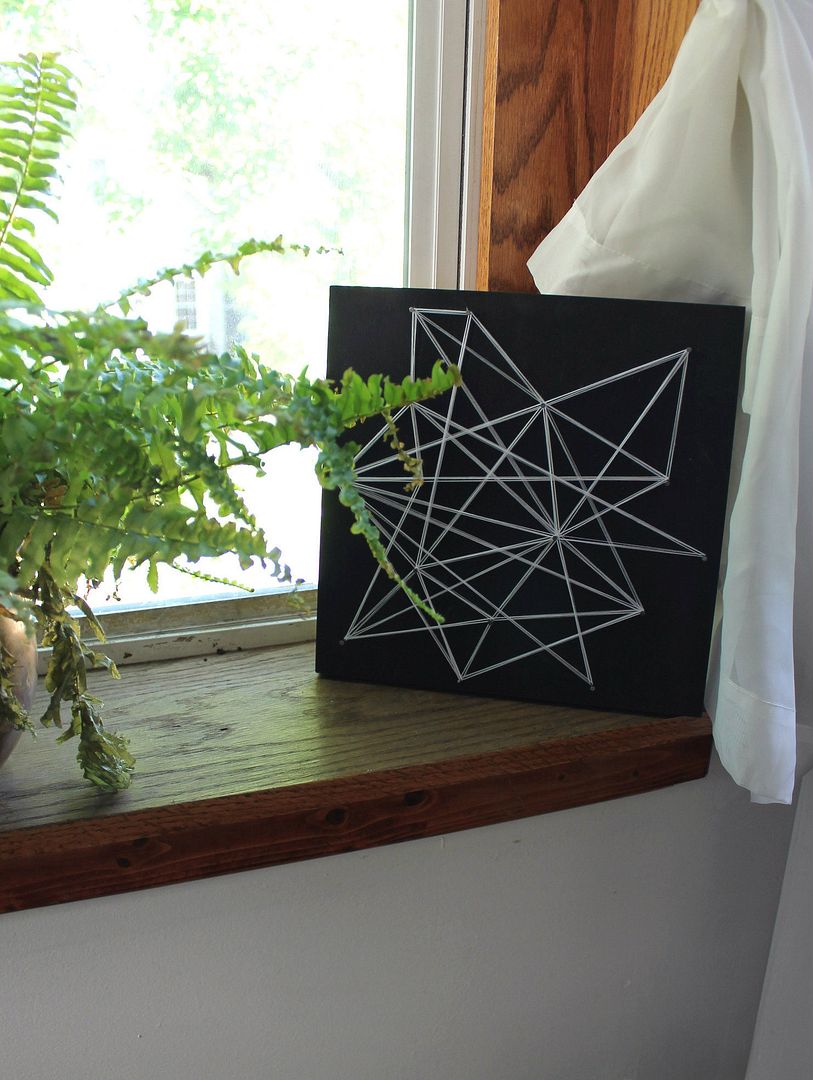 xo,