I hate when I look on blogs and
Pinterest
and find something I want to make only to find that it requires the skill of someone with a biomedical engineering background, or it requires such "every day household items" as uranium. (I'll never get over that DIY flux capacitor, tbh.)
But you can do this one. Even you. Do you have a knife? Can you find a
dinosaur
or other hollow plastic toy? Awesome. Let's go.
Step One: Jam knife into dinosaurs back. Feel free to make any "et tu Brute" jokes now before moving on to step two.
Step Two: Slide your knife down the dino's back, cutting whatever size hole works best with the plastic. I kept mine a 3"x1" rectangle. It doesn't have to be perfect, since the succulent pretty much covers up the actual cuts.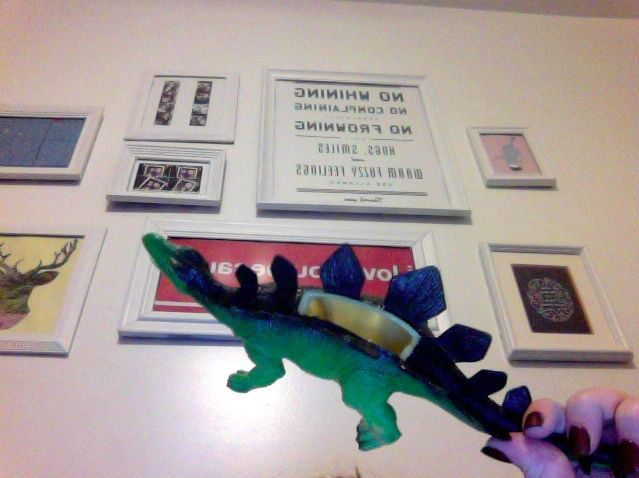 Step Three: Put in the succulent! I suggest doing it over some newspaper since its a bit messy. If you buy a little plant at Home Depot, its pretty much the perfect size. Just fit in as much dirt as you can!
Look at you, accomplishing things.